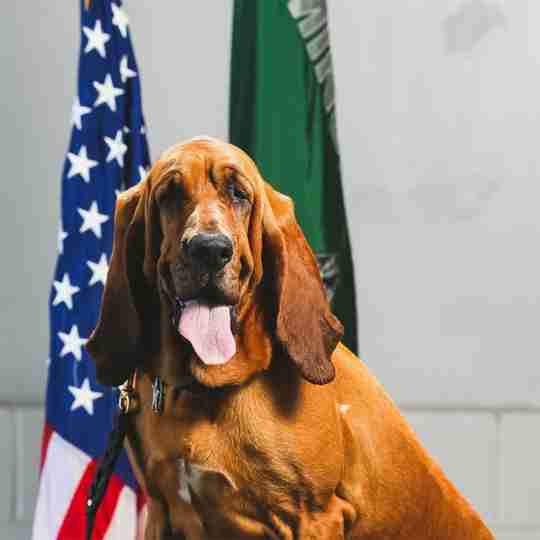 Name: K-9 "Amber"
Agency: Seminole County Sheriff's Office (Seminole County, Florida)
Discipline: Tracking and Firearms Detection
Breed: Bloodhound
Date of Birth: March 12th, 2012
Sex: Female
Formal Schooling and Certifications: National Police Bloodhound Association (NPBA), North American Police Working Dog Association (NAPWDA), and Federal Bureau of Investigation Human Scent Evidence Team.
Career Stats: K-9 Amber was a recipient of the 2016 Tracking Team of the Year in the State of Florida. In 2016, K-9 Amber located a suspect who was wanted for the attempted murder of a Police Officer. K-9 Amber has been responsible for locating six missing children, ten Alzheimer's patients, dozens of firearms, and over 100 criminals for felony arrests in her career, sometimes trailing them for hours through thick and dense areas over several miles before she located them.
After a very successful career trying to save the lives of the lost or missing, locating firearms used in crimes, and tracking wanted felons, K-9 Amber is now blind in both eyes. She lost sight in her right eye during a track for a special needs child, which she located deep in a wooded area.  K-9 Amber received "Jimmy Ryce K-9" Trailing Team of the Year for her heroic efforts during this specific case. K-9 Amber later lost sight in her left eye after performing a track for a victim that
was murdered while trailing him through the thick brush from the victim's truck to a homeless camp where the crime was committed.

Now in retirement, K-9 Amber is no longer receiving any funding for her medical care from the agency she served. K-9 Amber risked her health and life for her job, and we at Project K-9 Hero felt she was more than deserving to become a member of our program. In addition to the loss of vision in both eyes, K-9 Amber also has severe allergies. This requires three medications a day, on top of her medicated eye drops and a special shampoo. These necessary medications are very costly (over $700 a month) for her handler, who is now responsible for paying them out of pocket in her retirement. We are honored to now have K-9 Amber as a part of the Project K-9 Hero pack, and we are committed to ensuring that she is receiving the best medical care possible for her loyal and faithful service to her community, the State of Florida, and our country.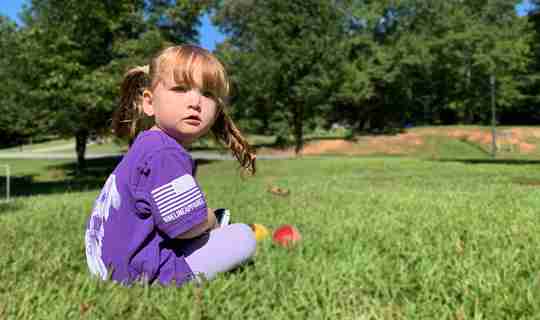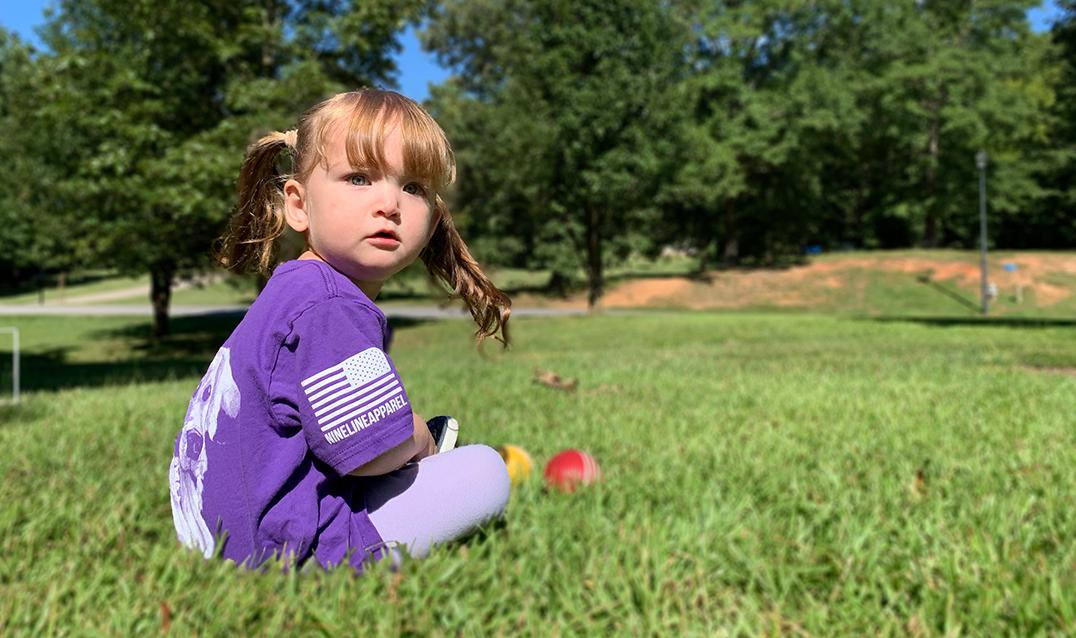 Buy a shirt. Support K-9 Heroes.
For a $30 donation, we will send you a "Project K-9 Hero K-9 Flash Youth T-Shirt" by Nine Line Apparel in Navy Blue, Purple, Kelly Green, or Berry (Berry sizes are a little girl fit). This t-shirt features a crew neck with a lightweight jersey fabric. Your child will look adorable in this shirt and will be supporting a cause whose purpose is to ensure the best quality of life for our nation's retired Military Working Dogs and Police K-9 Heroes.