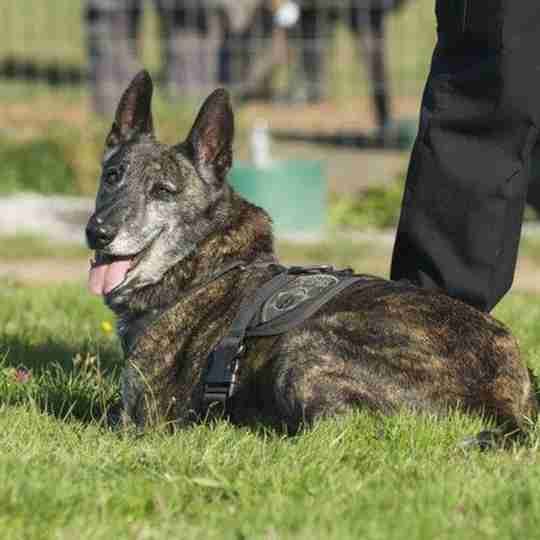 Name: K-9 "Dingo"
Agency: City of Washougal Police Department, Washougal, WA
Discipline: Single Purpose Narcotics Detection
Breed: Dutch Shepherd
Date of Birth: November 20th, 2003
Sex: Male
Formal Schooling and Certifications: K-9 Dingo attended a six week Narcotics Detection Course with in the Portland metro area in January, 2007. He was certified in Narcotics Detection with the Washington State Criminal Justice Commission, and Washington State Police Canine Association. K-9 Dingo was also certified in the State of Oregon through the Oregon Police Canine Association.
Career Stats: K-9 Dingo had over 2000 deployments in his career resulting in millions of dollars in narcotic and cash seizures. K-9 Dingo's largest single find was 75 lbs. of methamphetamine hidden in a residence. K-9 Dingo was featured on an episode of COPS in 2007, where he located 1.5 lbs. of cocaine hidden in a console.
K-9 Dingo was purchased through a company in Nampa, Idaho as a 3 year old. K-9 Dingo started his official K-9 training in January of 2007, and spent his entire career at the Washougal Police Department in Washougal, Washington from 2007 – 2013. During that time, Dingo worked with the Patrol Division, Narcotics Task Force Units and the Regional SWAT Team conducting high risk search warrants for narcotics. K-9 Dingo also assisted numerous Federal

Agencies in the metro area with the detection of narcotics.

When K-9 Dingo retired in 2013, he had been credited with over 2000 K-9 deployments in his long career. He participated in dozens of public demonstrations, school visits and community related events throughout his career. K-9 Dingo now spends his retirement days lounging with three other dogs at the house getting into all sorts of trouble. K-9 Dingo is still an active dog and likes to be part of the family. Even at his age now he still acts like a working dog and searches the house and yard looking for his toys. At just under 80 lbs Dingo thinks he is a lap dog and shares his time on the couch with the other dogs in the family.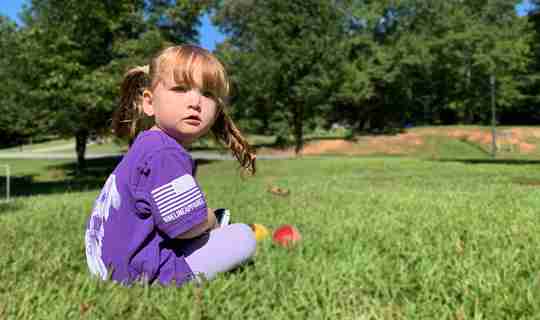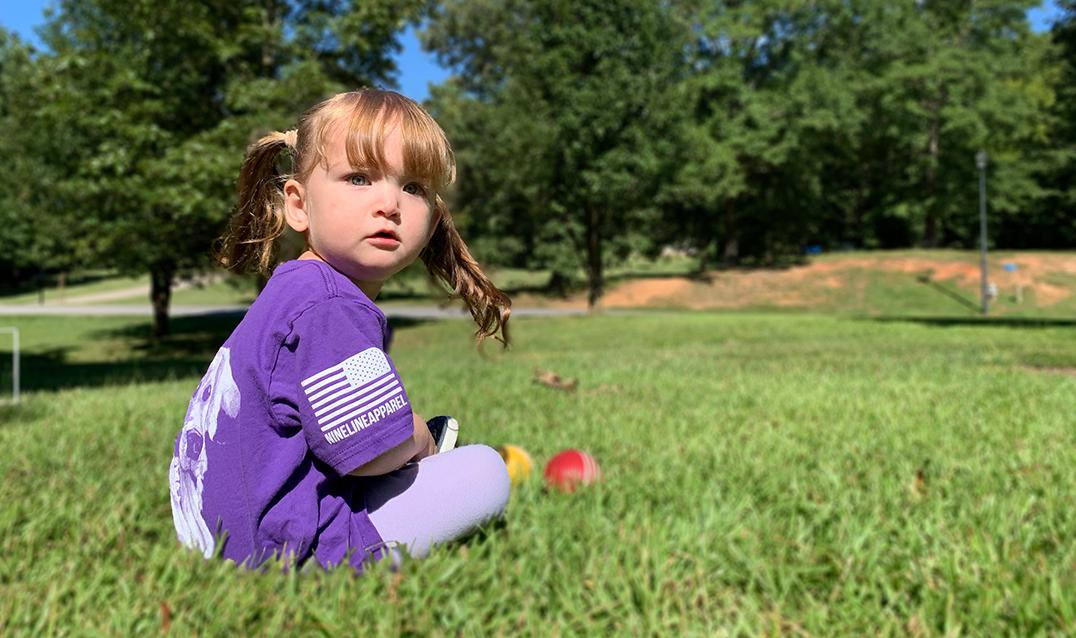 Buy a shirt. Support K-9 Heroes.
For a $30 donation, we will send you a "Project K-9 Hero K-9 Flash Youth T-Shirt" by Nine Line Apparel in Navy Blue, Purple, Kelly Green, or Berry (Berry sizes are a little girl fit). This t-shirt features a crew neck with a lightweight jersey fabric. Your child will look adorable in this shirt and will be supporting a cause whose purpose is to ensure the best quality of life for our nation's retired Military Working Dogs and Police K-9 Heroes.