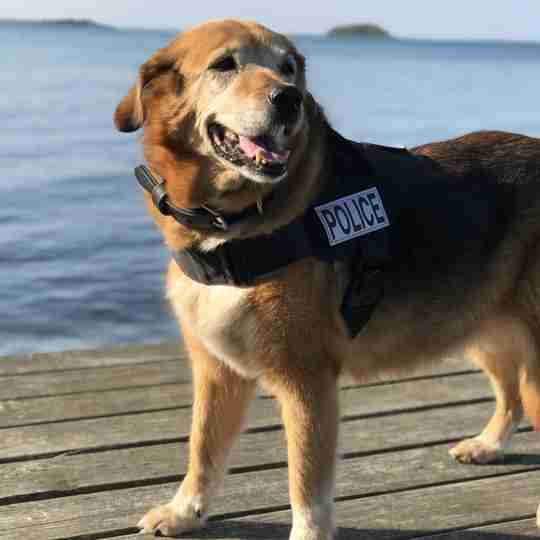 Name: K-9 "Flash"
Agency: City of Yakima Police Department, Yakima, WA
Discipline: Single Purpose Narcotics Detection
Breed: German Shepherd/Cattle Dog Mix
Date of Birth: November 15, 2004
End of Duty: May 13, 2019
Sex: Female
Formal Schooling/Certifications: Six-week Narcotics Detection Course with the Washington State Patrol and the U.S. Border Patrol; Certification in Narcotics Detection with the Washington State Patrol, U.S. Border Patrol, Washington State Police Canine Association, and the Pacific Northwest Police Detection Dog Association
Career Stats: Over 3,000 deployments resulting in over 2,200 narcotic-related finds; 2018 American Humane Law Enforcement Dog of the Year
K-9 Flash was a pet rescue from the Everett, Washington Animal Shelter. Flash had been found on the streets of the city without a home, tags, or any other identifiable information. The day Flash was accepted by her trainer to attend the Narcotics K-9 Course, she was scheduled to be euthanized due to her high energy and inability to be social with the other dogs. When Flash started her official K-9 training in October 2005, she did not have a name and was on several medications from having a low white cell count from living on the streets. Throughout her training, Flash slowly got healthier and began to excel at finding narcotics. By the time of graduation, Flash went on to score a perfect 100% on her initial certification and was the only K-9 in her class to do so.
Flash spent her entire career at the Yakima Police Department in Yakima, Washington from 2005-2013. During that time, Flash worked with the Patrol Division, two separate Narcotics Task Force Units, and the Regional SWAT Team, conducting high-risk search warrants for narcotics. Flash had three handlers throughout her career and was the first Narcotics K-9 assigned to the Patrol Division in the history of the department.
When Flash retired in 2013, she had been credited with over 3,000 K-9 deployments in her long career and over 2,200 narcotic finds. Flash participated in dozens of public demonstrations, school visits, and community-related events throughout her career. Flash spent her retirement with her initial handler and our founder, Jason Johnson. She enjoyed spending her summers on Lake Huron and her winters playing in the snow. Flash was featured in several academy textbooks used in teaching Master's Courses in Law Enforcement, on the homepage of the Washington State Criminal Justice Training Center website, and in an article by James Best, the actor whose famous television K-9 she was named after. Flash was very appreciative to receive a second chance in life and spent her life serving the citizens she worked for and making her community safer.

Flash was the inspiration behind Project K-9 Hero Foundation and our first ambassador. She traveled to share her children's book, "K-9 Flash Becomes a Hero," at schools across the nation. Flash was also featured on her very own kid's t-shirt from Nine Line Apparel and was the 2018 American Humane Law Enforcement Dog of the Year!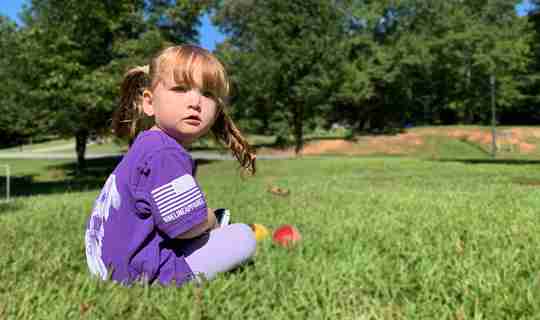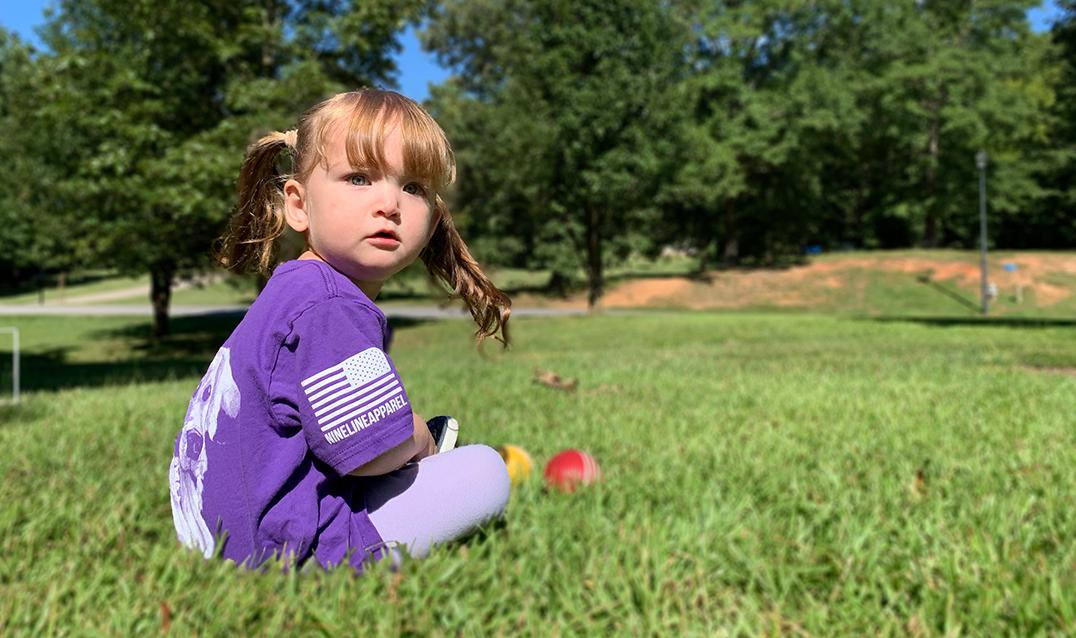 Buy a shirt. Support K-9 Heroes.
For a $30 donation, we will send you a "Project K-9 Hero K-9 Flash Youth T-Shirt" by Nine Line Apparel in Navy Blue, Purple, Kelly Green, or Berry (Berry sizes are a little girl fit). This t-shirt features a crew neck with a lightweight jersey fabric. Your child will look adorable in this shirt and will be supporting a cause whose purpose is to ensure the best quality of life for our nation's retired Military Working Dogs and Police K-9 Heroes.