MILITARY WORKING DOG SGT KORMI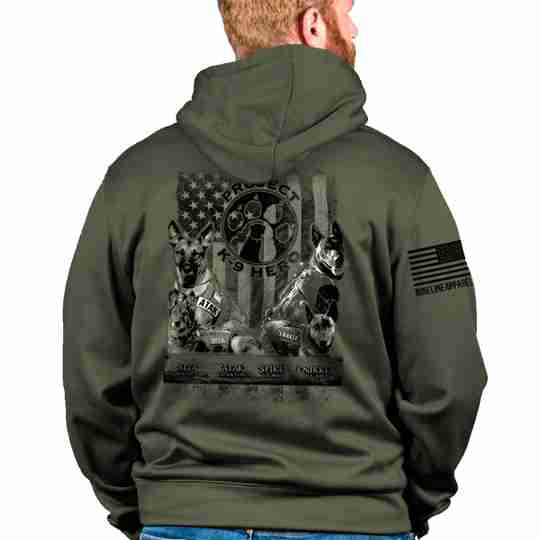 Buy a Hoodie. Support K-9 Heroes.
For a $55 Donation, we will send you a "Project K-9 Hero MWD Tailgater Hoodie" by Nine Line in OD Green. This hoodie will look great in your wardrobe while showing support for a cause protecting those retired K-9 Heroes that protected our communities. This 100% polyester athletic hoodie is built for any party or tailgate, with a built-in insulated beverage holder right in the pouch pocket!