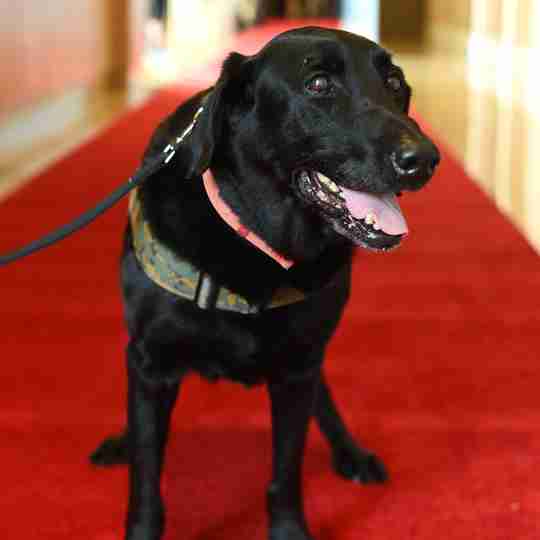 Name: Improvised Explosive Detection Dog – Sergeant Yeager
Agency: 2nd Battalion, 9th Marine Regiment, 2nd Marine Division, II Marine Expeditionary Force, Camp Lejeune, N.C., United States Marine Corps
Disciplines: Improvised Explosives Detection (IDD)
Breed: Labrador Retriever
Date of Birth: November 29th, 2006
Sex: Male
Formal Schooling and Certifications: Yeager attended a 14-week course in off-leash Improvised Explosive Detection with American K-9 Interdiction in Carrsville, VA. Yeager furthered his training by receiving his Home-Made Explosive training in Yuma, AZ and his Marine Corps Combat Training in Twentynine Palms, Ca.

Yeager honorably performed combat tours in both Iraq and Afghanistan as an Improvised Explosive Detection Dog. Yeager has been credited with detecting and alerting the locations of dozens of explosive devices. During his two combat tours as a Marine IDD, Yeager participated in over 100 combat patrols, and was tasked with clearing routes for his fellow Marines. On April 12, 2012, Yeager suffered shrapnel wounds from an Improvised Explosive Device that caused him to lose part of an ear. This incident also left him with lingering bladder issues, which led to his early retirement from the U.S. Marine Corps. Unfortunately, the same explosion that caused Yeager's injuries took the life of his handler, Lance Cpl. Abraham Tarwoe. The pair was virtuously trying to protect the other Marines in the 2nd Battalion, 9th Marine Regiment in the Helmand Province of Afghanistan.
After the attack, Yeager was transported back to the United States and treated for his injuries until he was stable enough to retire from the U.S. Marine Corps. Traditionally, a Military Working Dog who is retired due to combat-related injuries is offered to the handler for adoption. Because Yeager's handler Lance Cpl. Tarwoe had been killed in action, his wife was given the opportunity to adopt Yeager. Due to his injuries, Yeager is now considered a special needs K-9. With a newborn baby and the emotional and financial stress of losing her husband, Lance Cpl. Tarwoe's wife was unable to give Yeager the necessary care he required. 
 Because of this, Sergeant Yeager needed to be adopted out to a new home. Yeager has diagnosed cases of post-traumatic stress disorder, bladder control issues, and hearing loss, which costs his new owners around $500 a month in medical expenses.
After hearing about Project K-9 Hero, Yeager's new owners reached out to us with his story and asked for assistance with Yeager based on the financial needs and monetary burden placed on his family. Due to the exigent circumstances, the Project K-9 Hero Board of Directors voted unanimously to move Yeager to the top of the list and place him into our program immediately. Project K-9 Hero is now covering 100% of the medical bills for Yeager and we are committed to doing so for the rest of his life. This is our way of giving back to our military community: relieving the stress of a financial obligation on Yeager's family and making sure that Yeager has the best care possible from here on out. Thus, we continue to live up to our motto of "Protecting Those Who Protected Us!"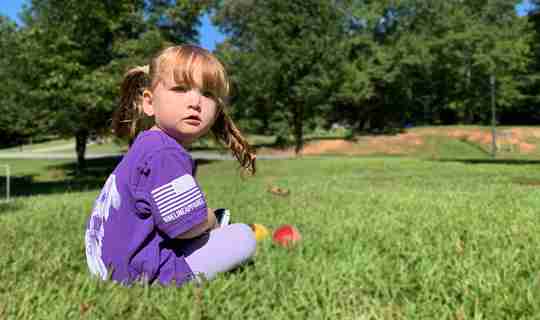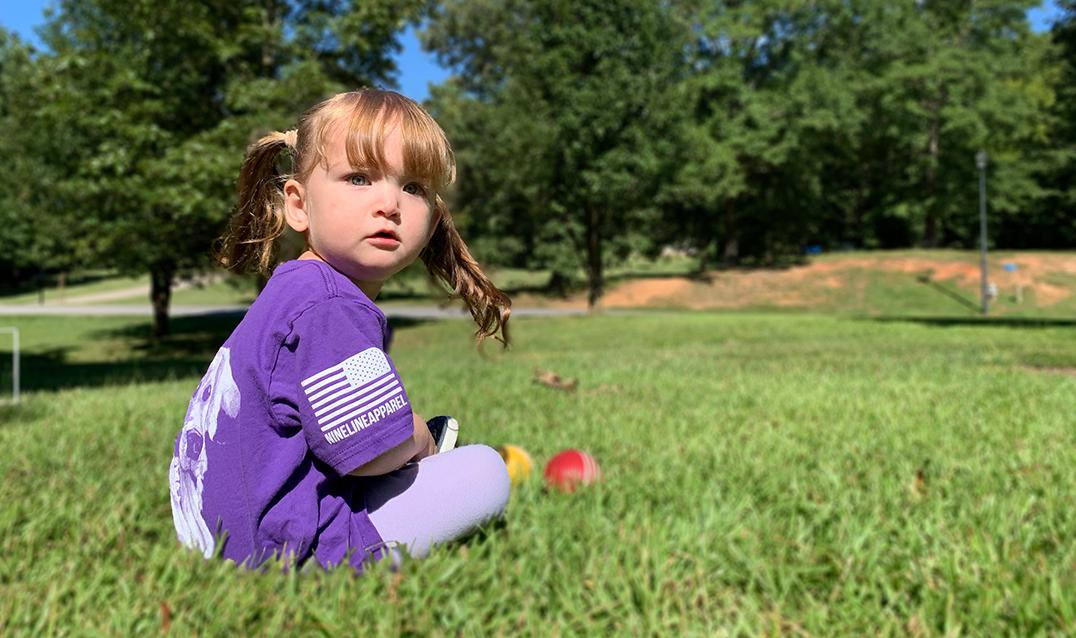 Buy a shirt. Support K-9 Heroes.
For a $30 donation, we will send you a "Project K-9 Hero K-9 Flash Youth T-Shirt" by Nine Line Apparel in Navy Blue, Purple, Kelly Green, or Berry (Berry sizes are a little girl fit). This t-shirt features a crew neck with a lightweight jersey fabric. Your child will look adorable in this shirt and will be supporting a cause whose purpose is to ensure the best quality of life for our nation's retired Military Working Dogs and Police K-9 Heroes.