Career Stats: K-9 Lor started his law enforcement career with the Greene County Sheriff's Office, MO in 2011. Lor is a dual-purpose dog trained in narcotics detection and patrol apprehension. Throughout his career, Lor has assisted the DEA, US Postal Inspector, US Customs and Border Protection, ATF, Missouri Highway Patrol, SWAT, local task forces, city police departments, and his very own agency in locating hundreds of thousands of dollars in narcotics. Lor has approximately 2,000 deployments in his career. He has used his tracking/trailing skills on many occasions to locate missing or lost kids and adults as well as violent suspects. Lor has repeatedly assisted in locating weapons used during the commission of crimes in addition to other evidence needed in investigations. He has also
reduced the risk of harm to officers and the public by apprehending violent suspects during his patrol duties. Lor is an ambassador in our local community and has spent over a thousand hours in schools with children of all ages and at community outreach events. He visits local kids in the hospital to cheer them up and also attends birthday parties when requested. Lor has spent countless hours demonstrating the abilities and functions of law enforcement dogs for our community. At the age of 10, Lor has been a featured K-9 on LivePD on A&E, has flown to events across the country to make appearances, and has become an international icon for law enforcement K-9's.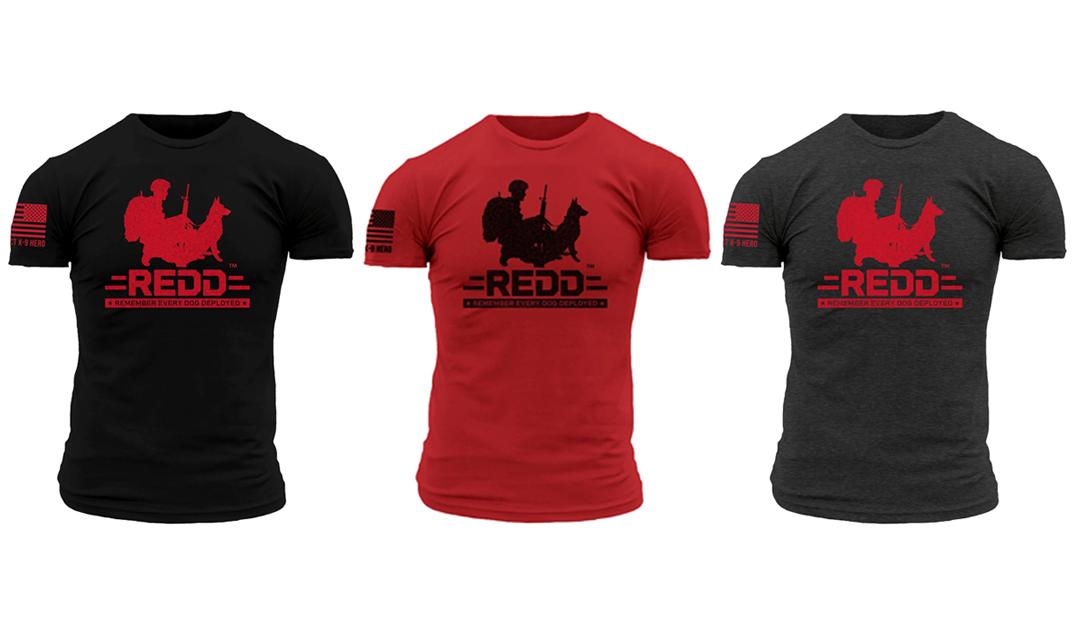 Buy a Shirt. Support K-9 Heroes.
For a $35 donation, we will send you a "REDD Logo T-Shirt" in Black, Charcoal, or Red. The unisex t-shirt features a crew neck with a lightweight jersey fabric. The mission of the REDD (Remember Every Dog Deployed) Line by Project K-9 Hero is to proudly support forward-deployed Military Working Dogs every Friday until they return home safely.