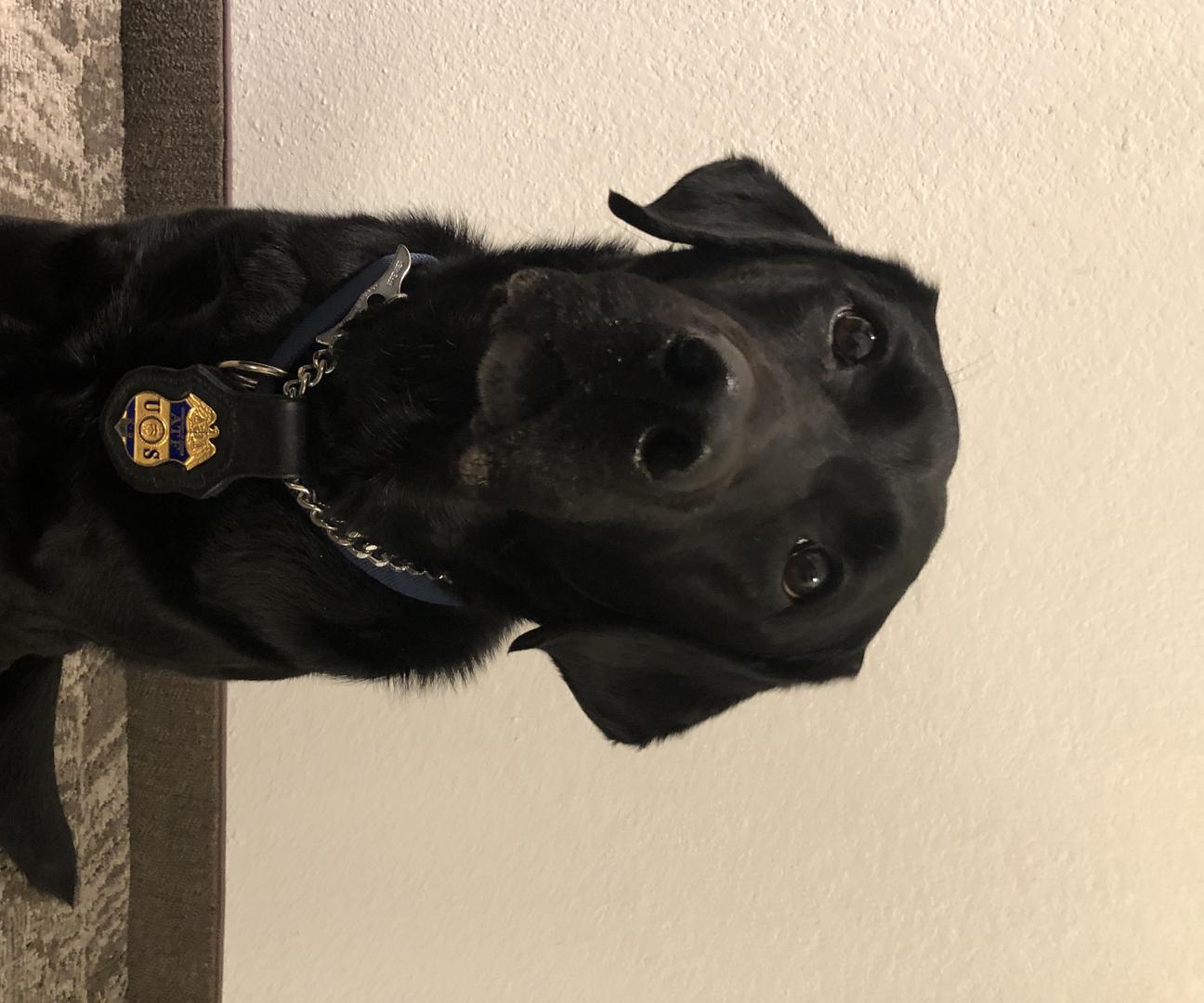 Name: K-9 "Randi"
Agency: Bureau of Alcohol, Tobacco, Firearms and Explosives (ATF) - Denver Field Division - Denver Group II Arson & Explosives
Discipline: Single Purpose Explosives Detection 
Breed: Labrador
Date of Birth: September 30, 2020
Sex: Female
Formal Schooling/Certifications: USCP Explosive Canine Detection Course 2012
Career Stats: Randi served as an Explosive Detection Canine for the Bureau of Alcohol, Tobacco, Firearms, and Explosives in the Denver Field Office from 2013-2020. During that time, Randi participated in hundreds of searches that have resulted in over 200 deployments that have resulted in locating firearms, shell casings, and post-blast recoveries for Federal, State, and Local prosecution. ATF Randi has alerted and found numerous firearms used in officer-involved shootings and homicides that were instrumental in helping solve crimes.
Some of Randi's more notable cases include:
- ARAPAHOE COUNTY HIGH SCHOOL ACTIVE SHOOTING, COLORADO, 12/2013z. ATF Randi searched the residence of the shooter during the execution of a search warrant.
- ERIC FREIN MANHUNT, 9/2015. Officer-involved shooting and manhunt for over 48 days in the Poconos, Pa. ATF Randi along with a hundred of Federal, State, and local LE searched the woods for the suspect. ATF Randi was deployed during the week of the suspect's arrest and searched for any explosives devices that the suspect might have left for LE.
-PLANNED PARENTHOOD SHOOTING, Colorado Springs, CO - 11/2015. ATF EDC Randi was deployed to search for shell casings, evidence post active shooting. Hours later, ATF EDC Randi searched the suspect's house during the execution of the search warrant.

-AUSTIN BOMBER CASE, 3/2018 - ATF EDC Randi searched numerous locations for IEDs in and around the Austin metro area.
-SANTA FE HIGH SCHOOL ACTIVE SHOOTER - 5/2018 - ATF EDC Randi while on detail in Beaumont, Tx responded to the active shooting and searched for evidence in the high school.
- National Special Events - NFL SuperBowl - 2016, 2017 US Open Golf - 2015 Presidential candidate sweeps in Colorado during the last election. Numerous Secret Service sweeps for former Vice president Mike Pence.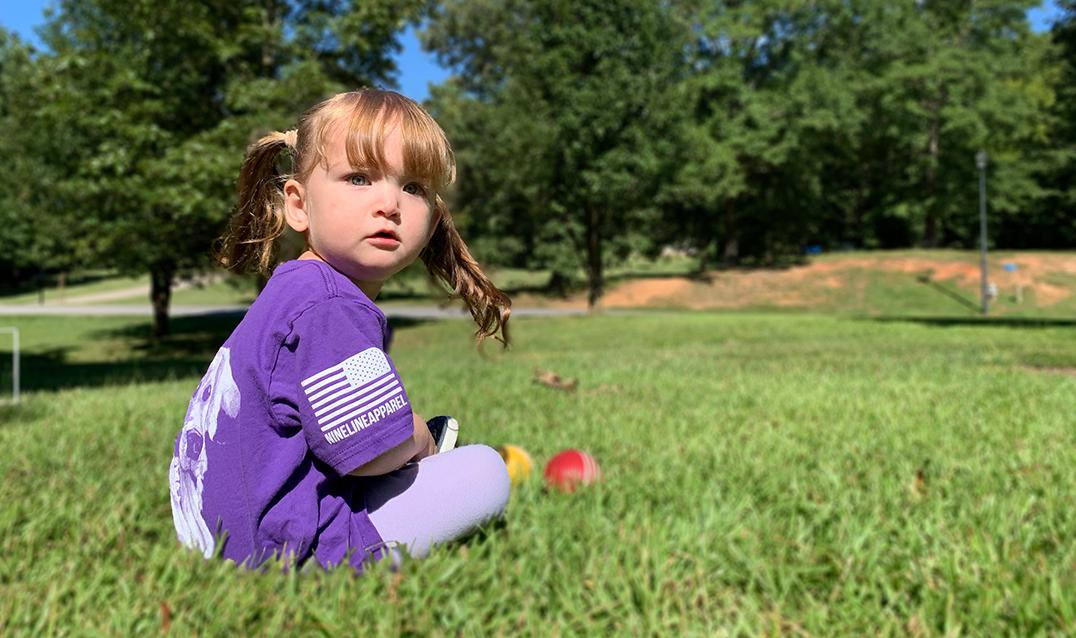 Buy an adorable shirt. Support K-9 Heroes.
For a $30 donation, we will send you a "Project K-9 Hero K-9 Flash Youth T-Shirt" by Nine Line Apparel in Navy Blue, Purple, Kelly Green, or Berry (Berry sizes are a little girl fit). This t-shirt features a crew neck with a lightweight jersey fabric. Your child will look adorable in this shirt and will be supporting a cause whose purpose is to ensure the best quality of life for our nation's retired Military Working Dogs and Police K-9 Heroes.