Name: K-9 "Ace"
Agency: Independent School District – Texas
Discipline: Single Purpose Narcotics Detection
Breed: Labrador Retriever
Date of Birth: January 18, 2010
End of Duty: December 21, 2018
Sex: Male
Formal Schooling and Certifications: K-9 Ace attended his initial training at Vohne Liche Kennels in Denver, IN. While there, K-9 Ace became proficient in detecting Narcotics such as marijuana, cocaine, heroin, and methamphetamines. K-9 Ace conducted his annual certifications and was recognized as a certified Narcotics Detection K-9 through the National Narcotic Detector Dog Association (NNDDA).
Career Stats: K-9 Ace served the Independent School District and his Police Department honorably for six years. During his time, K-9 Ace received "Officer of the Quarter" recognition from the Police Department. K-9 Ace was averaging 960 searches and 25 presentations a year for the local community. That is a career total of over 5,000 searches and 150 community events.
K-9 Ace has completed thousands of narcotic-related finds of user quantity narcotics. Through his hard work and dedication, Ace was directly responsible for hundreds of narcotic-related arrests and seizures. K-9 Ace is responsible for over a dozen firearms being recovered on or near school property. K-9 Ace has seized large amounts of U.S. currency gained from the sale or distribution of illegal narcotics. During his career, K-9 Ace has logged over 1,200 training hours to stay proficient in his craft.
Additional Information:K-9 Ace was also used as a therapy dog for special needs students within the school system. When students were having a bad day, the teachers contacted Ace's handler and they would get there right away to help calm the children down. K-9 Ace enjoyed that part of his job more than anything else, according to his handler. K-9 Ace loves the hugs and all the attention the students have shown him over the years, as well as showing affection towards the children himself. K-9 Ace's 150 presentations were focused on raising drug awareness within the community, as well as anti-bullying campaigns.
In the spring of 2018, K-9 Ace began to show signs of illness and discomfort. After a series of medical testing, it was determined that Ace had a form of cancer called Lymphoma. The treatments to get Ace the care he needed were ranging from $400-$500 a week. After the department learned of Ace's expensive medical treatments, his retirement was back-dated by the agency he had served so faithfully and loyally. This was done by the department intentionally to avoid paying his upcoming expensive medical bills. This left the responsibility for Ace's care solely on his handler.

Through a third party, Project K-9 Hero was contacted about Ace's special needs and the accompanying financial burden now placed on his handler and family after being forced into an early retirement. Project K-9 Hero immediately accepted K-9 Ace into our program, and moved him to the top of our list to ensure he receives the best medical care possible in retirement. Through our supporters' donations, Project K-9 Hero paid for Ace's weekly chemotherapy at $500 a week. Eventually the treatments were reduced to every other week and currently Ace is in remission.
K-9 Ace is the exact reason why Project K-9 Hero was founded. We noticed that Police K-9 and Military Working Dog Heroes like him were serving their community selflessly, but when it came time to take care of them in return they were being left behind. We are honored to have K-9 Ace in our program and we will continue to support him for his remaining years. He exemplifies our motto of "Protecting Those Who Protected Us"!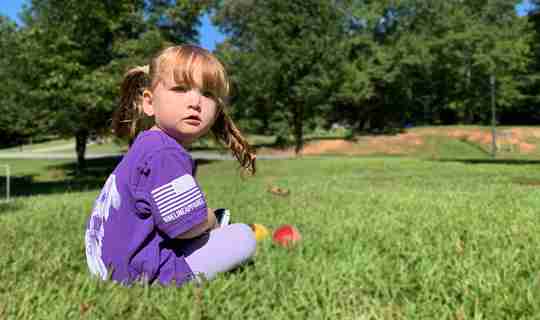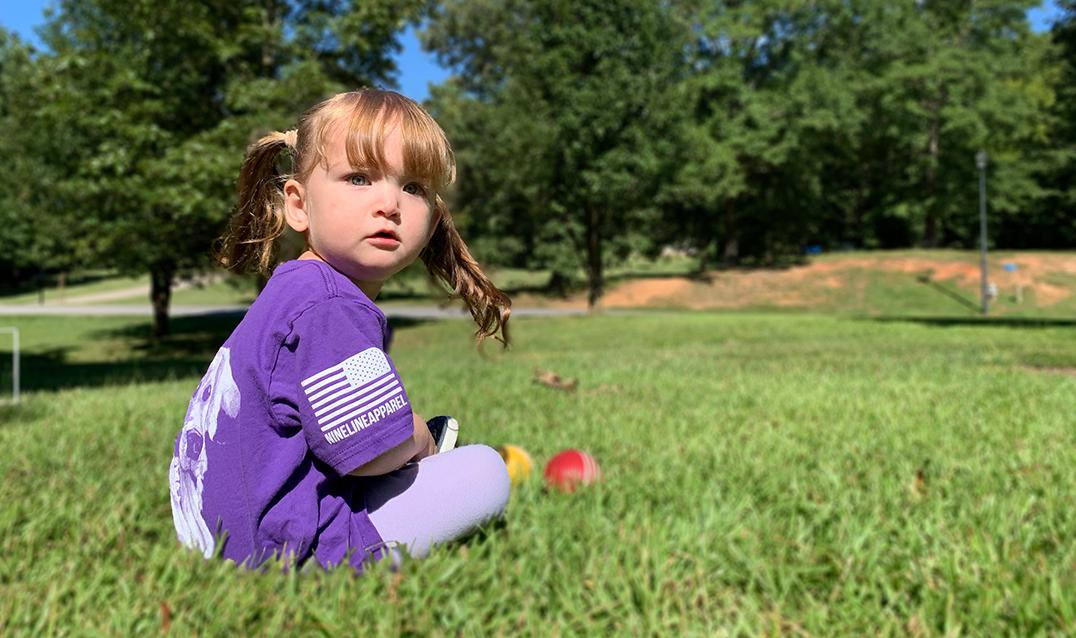 Buy an adorable shirt. Support K-9 Heroes.
For a $30 donation, we will send you a "Project K-9 Hero K-9 Flash Youth T-Shirt" by Nine Line Apparel in Navy Blue, Purple, Kelly Green, or Berry (Berry sizes are a little girl fit). This t-shirt features a crew neck with a lightweight jersey fabric. Your child will look adorable in this shirt and will be supporting a cause whose purpose is to ensure the best quality of life for our nation's retired Military Working Dogs and Police K-9 Heroes.