PROJECT K-9 HERO
REHABILITATION & REHOMING FACILITY
PROJECT K-9 HERO
REHABILITATION & REHOMING FACILITY
HELPING MORE K-9 HEROES
With over one hundred retired K-9 Heroes needing support, the time has come for Project K-9 Hero to move forward with building a Rehabilitation and Rehoming Facility, along with our Corporate Headquarters. This facility will support and further our mission, allowing us to provide an enriching, safe, and healthy environment for retired heroes in need of an immediate home.

THIS IS WHAT WE 
ARE GOING TO BUILD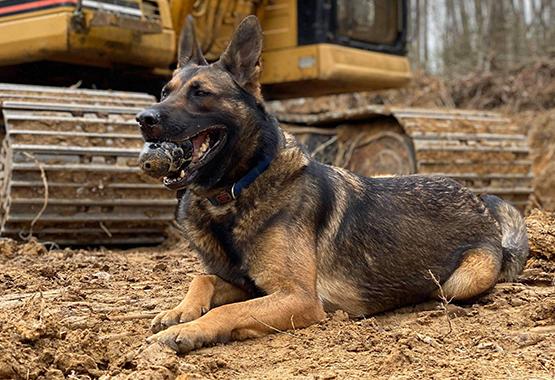 A SAFE PLACE FOR K-9 HEROES
The Project K-9 Hero Rehabilitation and Rehoming Facility and Corporate Headquarters will be nestled in the serene mountains of Tennessee, just northwest of Chattanooga. Our LEED-Certified facility will be designed, built, and maintained using best practices for green building. As a non-profit organization, we rely on private donations and corporate sponsors. Your charitable support will help us build the innovative facility our K-9 Heroes deserve.
WE CAN'T DO THIS WITHOUT YOU
HERE'S HOW YOU CAN HELP