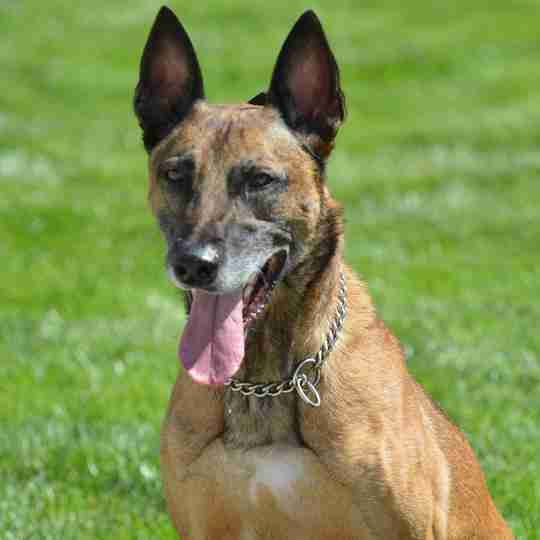 Name: K-9 "Arros"
Agency: U.S. Army 1st Special Forces Group and the Utah State Patrol
Discipline: Multi-Purpose Canine (Tracking, Apprehension, Explosives Detection)
Breed: Belgian Malinois
Date of Birth: March 14, 2009
Sex: Male
Formal Schooling and Certifications: Arros attended a specialized Special Operations Training Course that is classified by the U.S. Army. As a Police K-9, Arros attended the Utah State P.O.S.T. Course and was certified through the State of Utah.
Career Stats: As a Multi-Purpose Canine, Arros conducted classified Special Operations Missions at the highest level for the Department of Defense at undisclosed locations worldwide. Due to the nature of his missions, his career stats are sealed by the U.S. Army.
After serving five years with the Army, K-9 Arros was assigned to the Dignitary Protection Bureau of the Utah Highway Patrol. For an additional five years, K-9 Arros provided explosive detection sweeps for President Donald Trump, former President Bill Clinton, former Vice President Joe Biden, and Presidential candidates Hillary Clinton, Mitt Romney, Paul Ryan, and Bernie Sanders.
K-9 Arros was instrumental in assisting Utah State Governor, Gary Herbert, with numerous events, including the National Governor's, Republican Governor's and Western Governor's Conventions. K-9
Arros provided sweeps daily during the Utah Legislative Sessions, and biannually for the Utah Supreme and Appellate Courts.
Additionally, K-9 Arros provided sweeps for the Utah Jazz, along with a dozen other visiting teams, and the University of Utah football team. As a Police K-9, Arros apprehended several suspects​ and assisted the State's SWAT Team with high-risk warrant services when necessary. Arros is diagnosed with Pannus, Arthritis, and Hip Dysplasia. Arros suffers from Anxiety and PTSD from his 10 years of combined service to our Country. Project K-9 Hero is honored to help this hero by ensuring he gets the medical care and treatment he deserves for a long and happy retirement. Our organization is covering all future bills at 100%.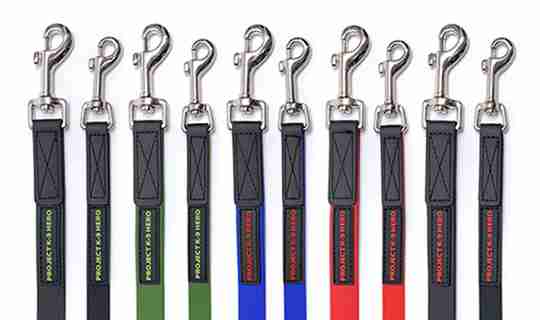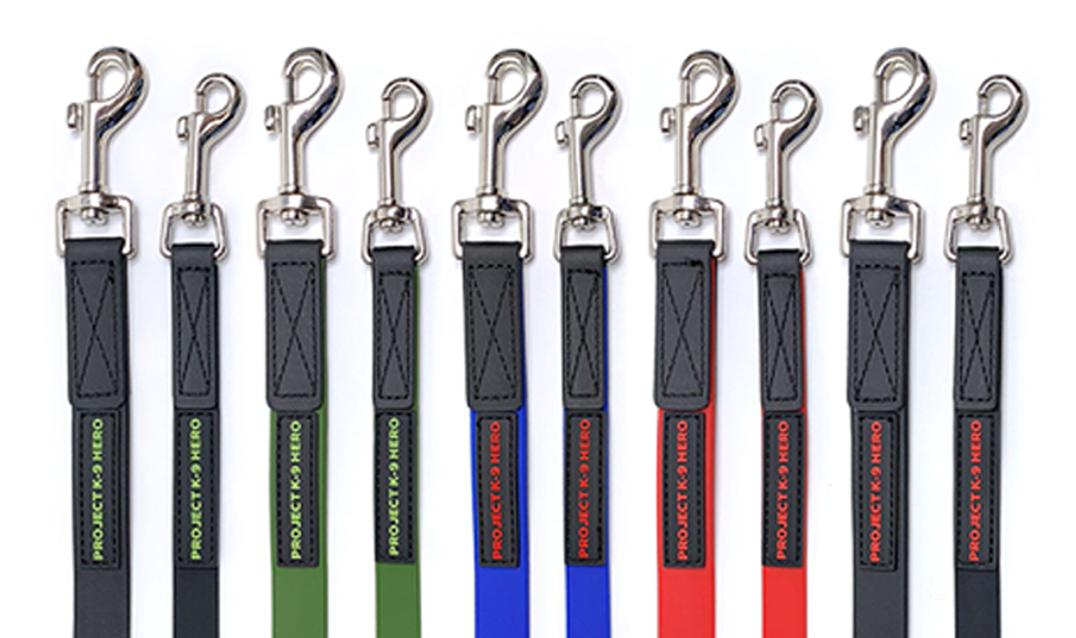 Give to your dog. Give to K-9 Heroes.
For a $28 donation, we will send you a large "Project K-9 Hero Dog Lead." Choose from five different color combos. The lead features a comfort grip handle thanks to the foam lined interior. On the other end is a high quality gunmetal grey bolt snap for easy collar attachment. This lead will look great on your dog while showing support to protecting those who protected us. Also available in small.