Career Stats: K-9 Cocoa, aka "Beast Mode," had an impressive nose and was trained to be able to recognize approximately 25,000 different explosive odors. Over the coarse of her career, K-9 Cocoa has never missed an odor during certification or re-certification. K-9 Cocoa has provided support for the protection of countless dignitaries, including US Presidents, Members of the United States Supreme Court, and Foreign Officials. 
In addition to her valuable Explosives Detection ability, K-9 Cocoa was instrumental in the location of Firearms and Firearms related evidence that was often used in the successful prosecution of many violent crimes. K-9 Cocoa executed her duties with lots of energy and excitement every time she was called upon. K-9 Cocoa entered service with the United States in July 2013, and she retired on December 30, 2019.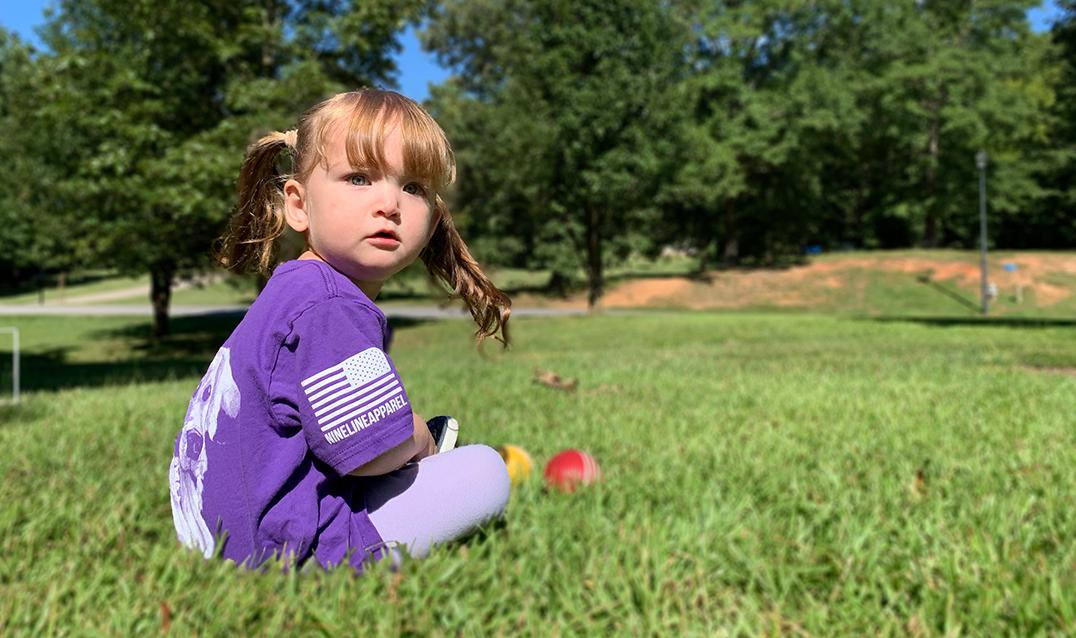 Buy an adorable shirt. Support K-9 Heroes.
For a $30 donation, we will send you a "Project K-9 Hero K-9 Flash Youth T-Shirt" by Nine Line Apparel in Navy Blue, Purple, Kelly Green, or Berry (Berry sizes are a little girl fit). This t-shirt features a crew neck with a lightweight jersey fabric. Your child will look adorable in this shirt and will be supporting a cause whose purpose is to ensure the best quality of life for our nation's retired Military Working Dogs and Police K-9 Heroes.