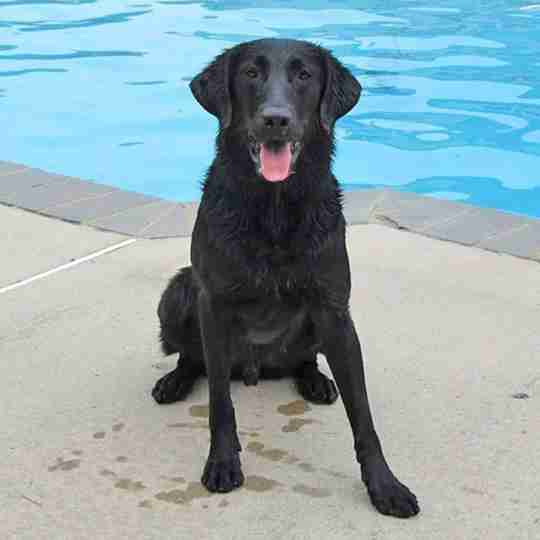 Name: K-9 "Cody"
Agency: Bureau of Alcohol, Tobacco, Firearms, and Explosives (ATF) & National Geospatial-Intelligence Agency
Discipline: Single Purpose Explosives Detection
Breed: Labrador Retriever
Date of Birth: October 5, 2007
Sex: Male
Formal Schooling and Certifications: K-9 Cody was initially selected and trained as a prototype for a Department of Defense funded program called the "Suicide Bomb Initiative" (SBI). Once that project was complete, Cody later attended a six week imprint course for Explosives Detection before his new handler joined him for an additional 10 weeks of handler training. They graduated ATF Class #94 Explosives Detection Canine Course in May 2011.
Career Stats: K-9 Cody was selected to work the Presidential Inauguration January 21, 2013 in Washington, D.C. He attended training and special events throughout the Washington D.C. area. ATF requires annual re-certification which he successfully completed every year.
K-9 Cody was purchased by ATF from a vendor in West Palm Beach, Florida as part of the SBI program. Prior to that he spent some time in Canada as a hunt dog. K-9 Cody participated in dozens of public demonstrations and community related events throughout his career. K-9 Cody retired in 2014, and spends his retirement with his handler's growing family. He has been promoted to big brother twice
and continues to be their protector. He enjoys swimming, hiking, and playing ball. His winters are spent playing in the snow and indoor pool to help with his arthritis and cabin fever.

In 2016, Cody had some cancerous tumors in his chest that needed to be removed which cost thousands of dollars or the surgery and treatments. As a member of Project K-9 Hero, Cody's medical bills were covered through donations we raised to alleviate the worry on the handler on how they could pay for such a high expense. Today Cody is healthy and still living a happy retirement now that he received the treatment he needed and deserved.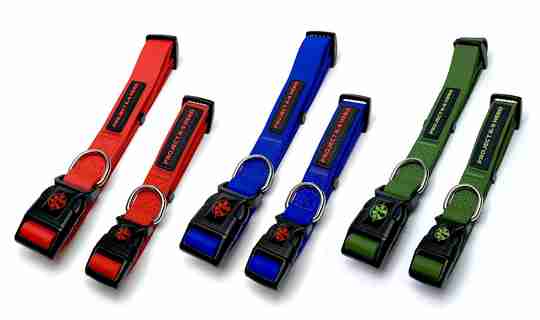 Give to your dog. Give to K-9 Heroes.
For a $22 donation, we will send you a large "Project K-9 Hero Dog Collar." Choose from five different color combos. The Collar features a secure, side-release snap buckle with our logo on it and a strong, steel gunmetal grey "d" ring for easy leash attachment. This Collar will look great on your dog while showing support to protecting those who protected us. Also available in size small.