Career Stats: Grim had a rough start as he was bounced between 5 handlers from 2013-2017 at which he was finally reunited with his second handler. It has been attempted to track down records of previous handlers and was unsuccessful, all previous handlers have left law enforcement. That being said, all there is on record is during 2017-2018. In that time frame, Grim had 7 deployments. Grim has recovered a firearm that was used in a domestic dispute, that was
tossed off the side of a local road. On multiple occasions, Grim has recovered cash, marijuana, and paraphernalia. On October 18, 2017, one month before his diagnosis, Grim assisted Anson County Sheriffs Office in the apprehension of a burglar suspect. Though his career started out rough, K-9 Grim never stopped loyally serving his country.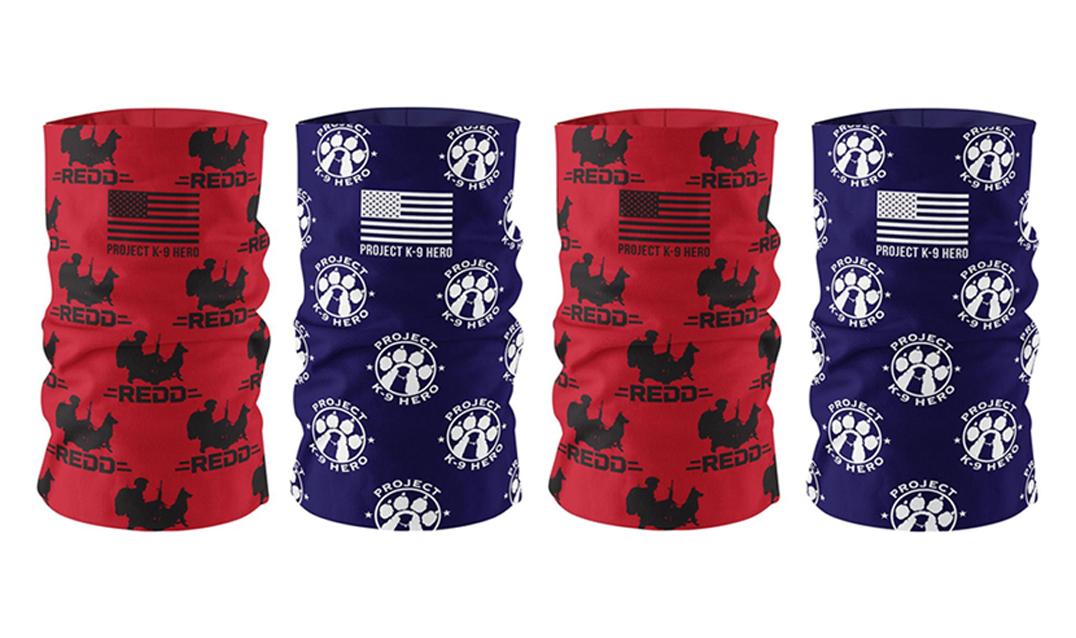 Buy a gaiter. Support K-9 Heroes.
For your $18 donation, we will send you a Neck Gaiter in your choice of print. Use it as a bandana, neck gaiter, sun guard, hairband, scrunchie, armband, wristband, scarf, or neck warmer. The stretchable and breathable polyester material is lightweight and comfortable, yet it wicks away moisture in the heat and insulates against cold when the weather turns.