Career Stats: K-9 Mattis honorably served as a Dual-Purpose Police K-9 for six years before retiring in March of 2021, specializing in PatrolApprehension, Tracking, and Narcotics Detection. During his career, Mattis received the Officer of the Year and Director's Award, making him the most decorated dog in the history of the department. K-9 Mattis also has the most apprehensions and (Felony and Misdemeanor) arrests as well in the department's history. During a criminal apprehension, in which Mattis was injured during a30ft fall in the line of duty, he received a Purple Heart for his actions from his agency after suffering a lacerated liver and internal bleeding. In retirement, K-9 Mattis' health issues began to affect him daily.
He has been diagnosed with Spondylitis and Gastrocnemius Fibrosis and is currently on medication. We at PK9HERO are honored to be paying this Hero's medical bills for the rest of his life at 100%. K-9 Mattis and his handler, Sergeant Mark Tappan, have been excellent role models for the K-9 Profession across the nation. They routinely participate in community events and give back as much as they can. They have been episode winners on America's Top Dog, and appeared on Entertainment Tonight, Good Morning America, Fox & Friends, and True Crime. Mattis and Mark were in-studio hosts on Live PD, and they have a wonderful children's book out together called, "My Dog Mattis" available on Amazon.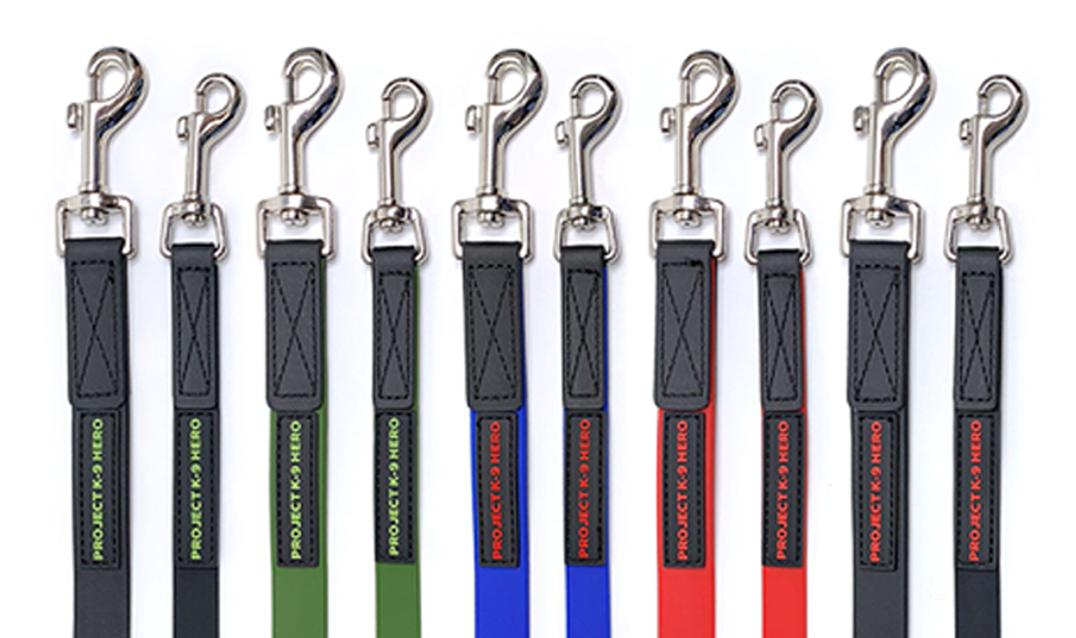 Buy a lead. Support K-9 Heroes.
For $28, we will send you a large "Project K-9 Hero Dog Lead." Choose from five different color combos. The lead features a comfort grip handle thanks to the foam lined interior. On the other end is a high quality gunmetal grey bolt snap for easy collar attachment. This lead will look great on your dog while showing support to protecting those who protected us. Also available in small.