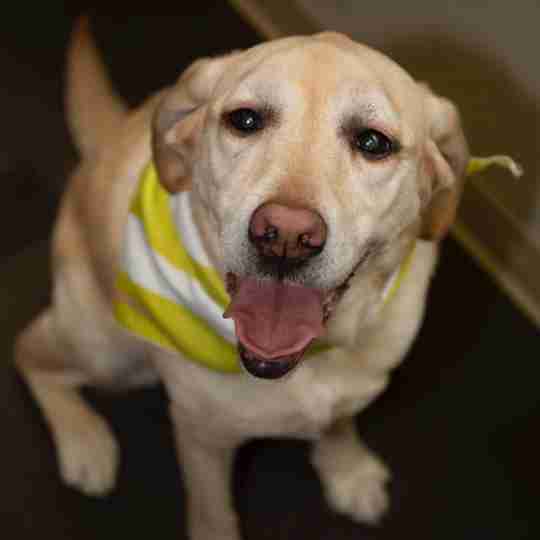 Name: K-9 "Nikki"
Agency: National Geospatial-Intelligence Agency
Discipline: Single Purpose Explosives Detection
Breed: Labrador Retriever
Date of Birth: October 24, 2009
Sex: Female
Formal Schooling and Certifications: K-9 Nikki attended a 16-week course in Explosive Detection training at the Bureau of Alcohol, Tobacco, Firearms, and Explosives (ATF) National Canine Academy in Front Royal, VA.
Career Stats: K-9 Nikki honorably served eight years as an Explosive Detection Canine providing Force Protection to our nation's intelligence gathering community. During her tenure she conducted nearly 9000 searches, finding 200 weapons and nearly 92,000 rounds of ammunition while protecting a classified government top-secret facility. K-9 Nikki supported many different state, local, and federal agencies to include the Bureau of Alcohol, Tobacco, Firearms, and Explosives and the United States Secret Service. K-9 Nikki has been called upon to conducted explosive detection sweeps to protect the President of the United States, the First Lady, and other dignitaries.
Throughout her entire career, K-9 Nikki has been diagnosed with a chronic ear allergy which is food related. During her first two years of service, Nikki had to try 15 different types of food to try and remedy her illness. After years of trial and error, the expert veterinarian staff that was treating K-9 Nikki finally found the right food that helps manage her medical issues. Being on a special diet can be costly, however while in service all costs for her food were covered by her agency.
K-9 Nikki retired from federal service in April 2018 after a very long and successful career protecting our country. Like all federal K-9's, once Nikki retired from service her medical bills and special food is no longer funded by the agency she served. Due to her special needs, Project K-9 Hero teamed up with a St. Louis based company, Spectrum Brands, to induct Nikki into our program to make sure her medical needs are taken care of for life. Spectrum Brands has committed to donating $3000 a year to support Nikki as part of their "Hometown Heroes" program. K-9 Nikki worked her entire career in the St. Louis, Mo area and this is Spectrum Brands way of giving back to their community plus supporting a national non-profit organization such as Project K-9 Hero.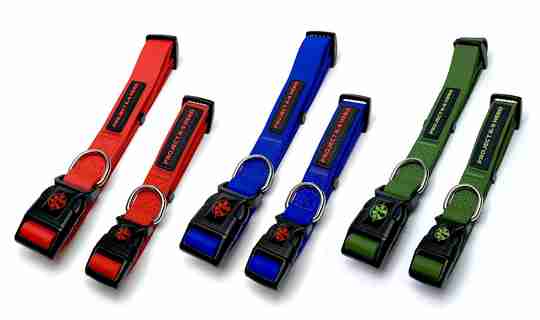 Give to your dog. Give to K-9 Heroes.
For a $22 donation, we will send you a large "Project K-9 Hero Dog Collar." Choose from five different color combos. The Collar features a secure, side-release snap buckle with our logo on it and a strong, steel gunmetal grey "d" ring for easy leash attachment. This Collar will look great on your dog while showing support to protecting those who protected us. Also available in size small.