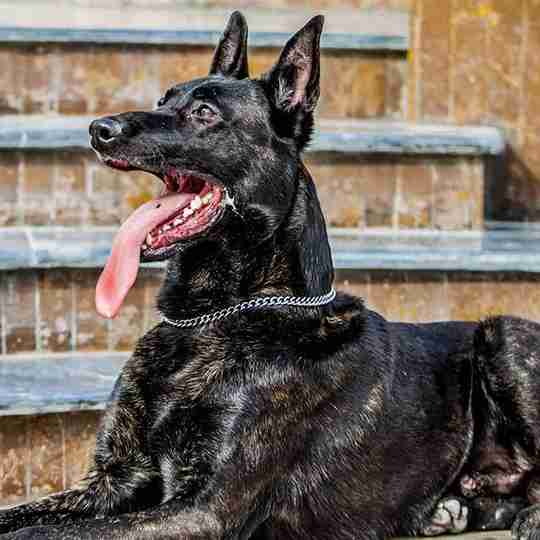 Name: K-9 "Niko"
Agency: U.S. Department of State (Kabul, Afghanistan)
Discipline: Single Purpose Explosive Detection
Breed: Dutch Shepherd
Date of Birth: November 24, 2010
Sex: Male
Formal Schooling and Certifications: K-9 Niko attended initial training in Moyock, NC at the Department of State Training Academy and completed the in house training in Afghanistan. He had been certified by the U.S. State Department for High Threat Protection K-9 and The North American Police Working Dog Association.
Career Stats: K-9 Niko worked all over Afghanistan protecting foreign and U. S dignitaries, embassy personnel to include the U.S. Ambassador and assisted with visiting U.S Presidential and Secretary of State details from 2012 – 2016 without ever leaving the country until he retired from the U.S. Department of State.
Originally imported from Europe, K-9 Niko was trained in North Carolina until he subsequently deployed to Afghanistan in 2012. It is estimated that Niko conducted over 600 missions in Afghanistan for the U.S. Department of State in support of Department of Defense, the Central Intelligence Agency, United States Agency for International Development (USAID) and other alliance of countries from North America and Europe who are apart of NATO prior to his return to the United States at the end of 2016.
During Niko's K-9 career he assisted with numerous missions. Never once did he not want to work for his reward. K-9 Niko did a bit of everything, route clearance with advance teams, open areas, house-
to-house sweeps prior to high level meeting, and the endless searching of support vehicles that came onto camp. Every day he was happy, even when he was flying around the country in helicopters clearing the way for U.S diplomacy.
When Niko was not finding bombs, he spent his off time in the hall ways lifting up spirts and morale of his team mates on his camp, while playing with his lickies and chewies that came from anonymous groups that donates K-9 care packages to handlers overseas. He was a familiar face in the gym, when working out with his handlers and team mates, you could always find him running on the treadmill while others lifted unfamiliar object into the air. Niko worked hard risking his life to ensure that everyone he worked with came home to their families while never taking a vacation during his career. K-9 Niko is living out the rest of his years in the last frontier of Alaska running free and taking the front seat to a new chapter in his book.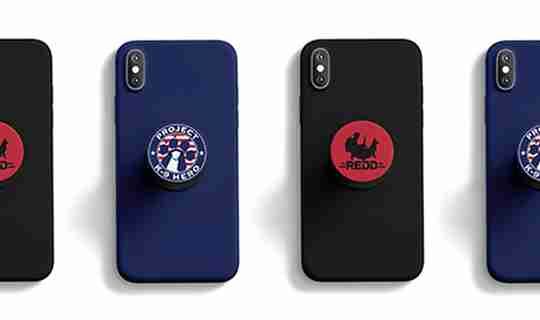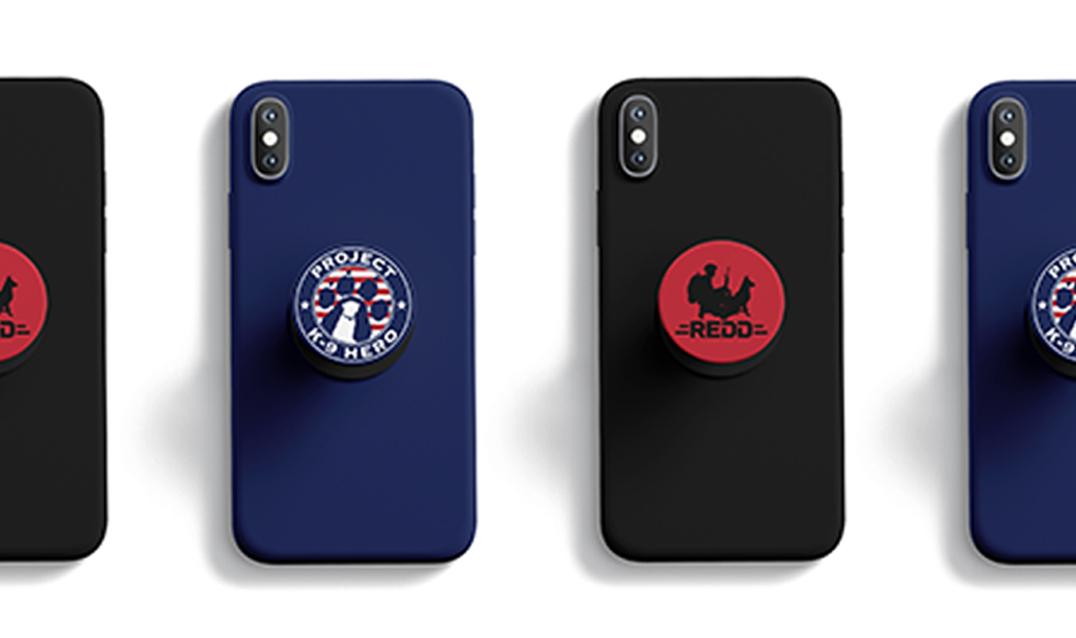 Buy a PopSocket. Support K-9 Heroes.
For only a $20 donation, we will send you our Project K-9 Hero PopSocket or our REDD Logo PopSocket. These phone grips/stands are a great way of showing your support for a cause protecting those retired K-9 Heroes that protected our communities and our nation. The PopSocket features a swappable base, which is great if you want to get the Project K-9 Hero PopSocket and swap it out for the REDD Logo PopSocket on REDD Fridays.