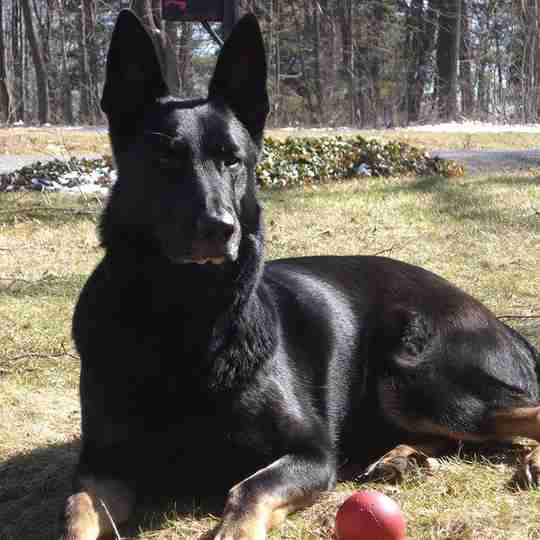 Name: K-9 "Rio"
Agency: U.S. Government Contract – Afghanistan
Disciplines: Single Purpose Explosive Detection
Breed: German Shepherd
Date of Birth: May 15, 2005
End of Duty: January 26, 2019
Sex: Male
Formal Schooling and Certifications: K-9 Rio obtained his ATF and Department of State Explosive Detection Certification
Career Stats: K-9 Rio had over 12 deployments to Afghanistan in his career resulting in several explosive related finds.

K-9 Rio was bought with a group of other working dogs from the Netherlands. He was brought back to United States to be trained as an Explosive Detector Dog (EDD). Rio excelled rapidly and was certified in Moyock, NC. He had high energy and was very eager to please. Rio spent several years deploying overseas. His actions thwarted numerous attempts to cause harm to Americans in multiple locations in Afghanistan. His actions were instrumental in ensuring the safety of diplomats and gathering intelligence.

Rio spent his entire career working in a deployed capacity. During that time Rio worked in multiple locations doing random vehicle checkpoints, building sweeps, open area searches, aircraft/cargo searches and motorcade operations. K-9 Rio was fortunate to only have one handler for his entire career, which solidified their
relationship and made them an outstanding dog team. Rio has assisted in finding VBIED's that were calculated to be twice the size explosive yield as that used in the Oklahoma City explosions. He responded to numerous "already detonated VBIED's and IED's to secure the blast location and make it safe for second responders to conduct their operations. His finds at numerous checkpoints and ingress points gave assets vital information to uncovering ongoing and future explosive plots aimed at harming US operations.
Rio now spends his retirement with his initial handler and trainer, Ryan Hanes and his family in the Pittsburgh, PA area. He enjoys lying in the grass and playing outside with their two little girls as their protector. K-9 Rio has been depicted in a very popular movie that led to the capture of Osama Bin Laden. Rio has spent his life serving the United States and its citizens. His actions have made it possible for Soldiers, Contractors, and Diplomats to return safely to their families after conducting operations in these high threat environments.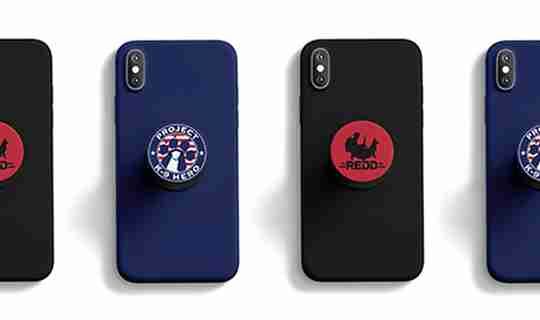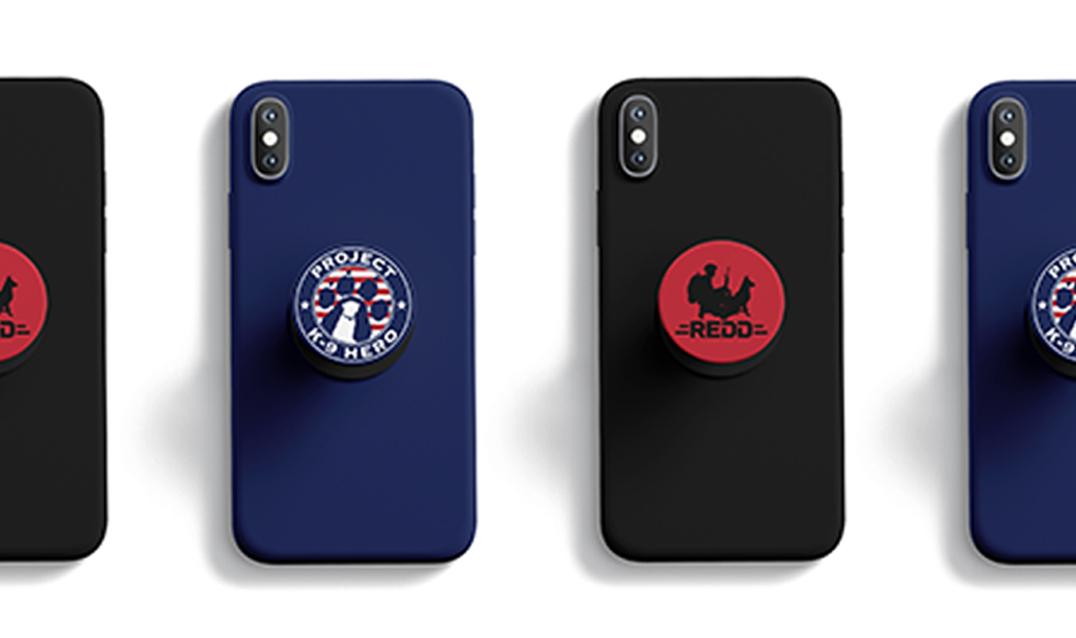 Buy a PopSocket. Support K-9 Heroes.
For only a $20 donation, we will send you our Project K-9 Hero PopSocket or our REDD Logo PopSocket. These phone grips/stands are a great way of showing your support for a cause protecting those retired K-9 Heroes that protected our communities and our nation. The PopSocket features a swappable base, which is great if you want to get the Project K-9 Hero PopSocket and swap it out for the REDD Logo PopSocket on REDD Fridays.