MILITARY WORKING DOG (MWD) "ATAK" (J240)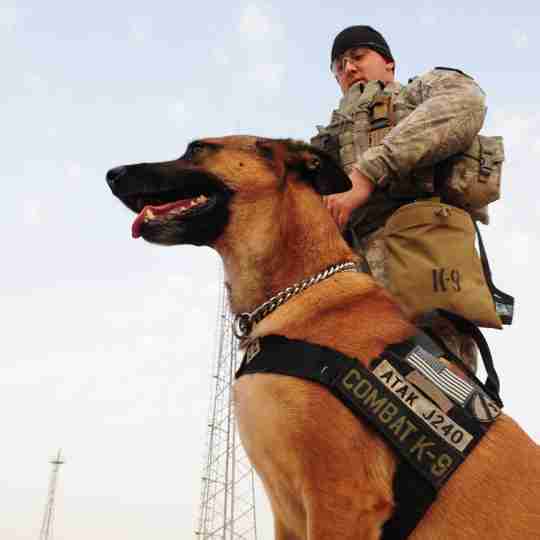 Name: MWD "Atak" (J240)
Agency: United States Air Force, Peterson AFB, Colorado Springs, CO
Disciplines: PEDD/ Patrol and Explosive Detector Dog
Breed: Malinois
Date of Birth: February, 2004
End Of Duty: November 21, 2016
Sex: Male
Formal Schooling and Certifications: MWD Atak attended is basic obedience, patrol and explosive detection training at Lackland AFB, San Antonio, TX.
Career Stats: MWD Atak, has had numerous world wide deployments to the middle east, eastern Europe and many undisclosed locations. MWD Atak has also supported the United States Secret Service (USSS) on PODUS/ VPODUS missions across the United States and overseas. MWD Atak has numerous finds and saved countless lives. MWD Atak has protected billions of dollars worth of assets and personal in an 11 year career as a Working Dog.

MWD Atak was medically retired in January 2016. He was diagnosed with arthritis of the spine, Degenerative Myelopathy, and Degenerative Lumbosacral Stenosis. Basically, he would one day lose the use of his legs. There was no timetable given, as every dog and every breed is different. Even though he could no longer deploy or work he had a life after service. The only good thing about his diagnosis is that it was painless, he would just not be able to walk one day. Atak also had K-9 IBS, so he was a category 2 dog and was on special food. MWD Atak certified numerous times and supported the Secret Service on missions world wide. In 2008, Atak was tasked to deploy to Iraq for the "Surge" and support the United States Army. His mission set was to clear polling sites, house, buildings and anything that needed to be searched as a force multiplier. Atak had ran nearly 150 combat missions in Iraq from 2008-2009. His first handler, Joel Townsend, states that his is here today cause this dog walked me into Iraq and walked me out. They assisted numerous units while deployed. Atak did a little bit of everything, route clearance, house-to-house, and open areas.
Atak continued to serve after his tour in Iraq for another five years with numerous handlers. Joel stayed in touch with my friends and kept tabs on him because always wanted to adopt him if he ever was available. There was a time when he thought that would never happen. Joel was in luck, a fellow handler from another base that he was stationed at moved to PAFB and became the Kennel Master. There was a chance, and when the day came, TSgt David Wilson called Joel and said come get your dog. Joel flew to Denver rented a car and picked up my buddy! We drove cross-country and re kindled the bond that had never broken. Joel brought him home to a pregnant wife and my other dog. MWD Atak had been socialized with other dogs and was never a problem. He met Jager, Joel's German shepherd and they were brothers from day one.

It took about a three weeks to get used to the rest of the family, but once he figured out his new pack they were buddies to the end, he was her shadow! MWD Atak made it 11 months before the disease reared its ugly head. He came into this world on his feet and he left while he could still stand. Joel is forever grateful to Atak's faithful service to this country and to me. Joel says that he owes Atak his life and saying good bye to him was one of the hardest days of his life. He will never be forgotten and his story will live on! Project K-9 Hero was contacted when Atak was about to be put down as Joel was just starting a family and the end of duty services for a K-9 Hero like him can be expensive. Project K-9 Hero was honored to pay all costs associated with Atak's euthanasia, cremation, engraved urn, and custom portrait.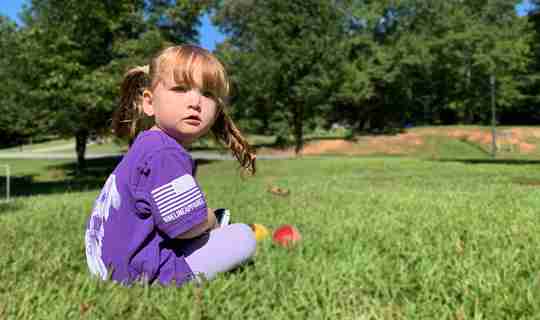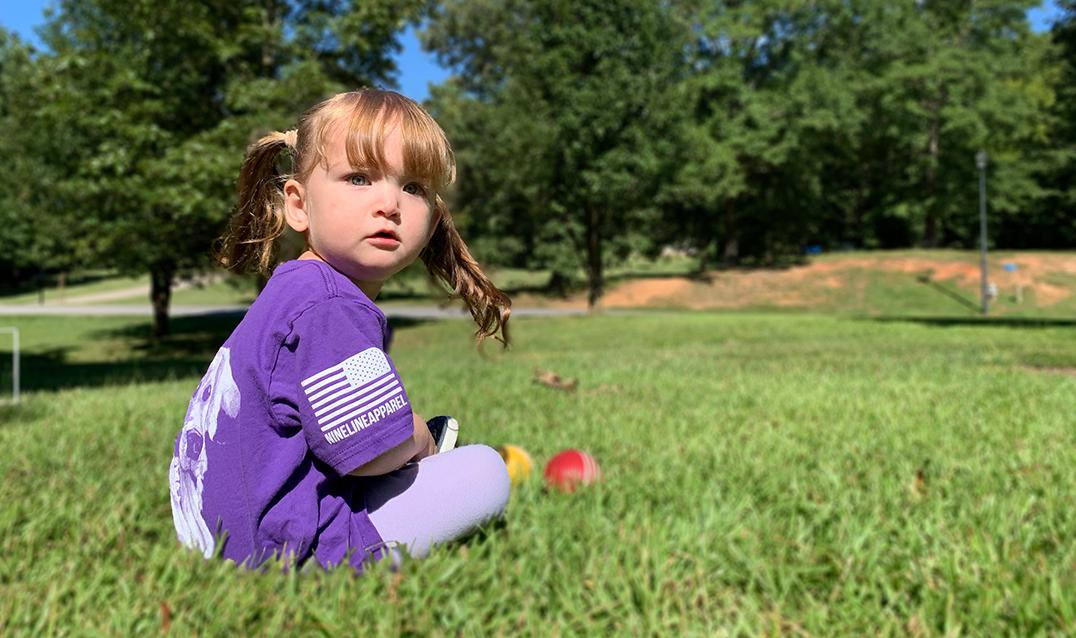 Buy an adorable shirt. Support K-9 Heroes.
For a $30 donation, we will send you a "Project K-9 Hero K-9 Flash Youth T-Shirt" by Nine Line Apparel in Navy Blue, Purple, Kelly Green, or Berry (Berry sizes are a little girl fit). This t-shirt features a crew neck with a lightweight jersey fabric. Your child will look adorable in this shirt and will be supporting a cause whose purpose is to ensure the best quality of life for our nation's retired Military Working Dogs and Police K-9 Heroes.