Career Stats: MWD Rroddie is retired from the United States Army, where he completed three combat tours, two in Afghanistan and one in Iraq, as a Dual-Purpose Patrol/ Explosive Detection K-9. During Rroddie's eight-year career, he was attached to multiple U.S. Army Special Forces Teams (ODA) while in Afghanistan. Rroddie also served with the Special Operations Task Force 1 in Iraq, attached to the SPMAGTF-USMC. MWD Rroddie completed over two dozen USSS (Secret Service) missions both internationally and domestically. He was responsible for protecting the President of the United States in Montenegro, Chile, Columbia, Philippines, Korea, and countless cities across the USA! In retirement, MWD Rroddie has been diagnosed with Vestibular Syndrome (seizures), and just underwent a Splenectomy due to a large mass found on the spleen.
This requires a significant number of veterinary office visits and prescription medications that the Government or the U.S. Military no longer covers. Rroddie was later rushed to the emergency room to help stop uncontrolled bleeding from the Splenectomy's incision site, which lasted 48 hours. This year alone, the total cost for all surgery and care has totaled $7,533.01 for MWD Rroddie. This is an extreme expense that we at PK9H feel shouldn't be left solely on his handler, who is currently trying to transition from his military career to his new civilian job. Due to the special needs of Rroddie and the financial burden, our nonprofit organization will now be providing for this hero at 100% for the remainder of his life with all medical care, prescriptions, and food! It is the least we could do after all Rroddie has done for us!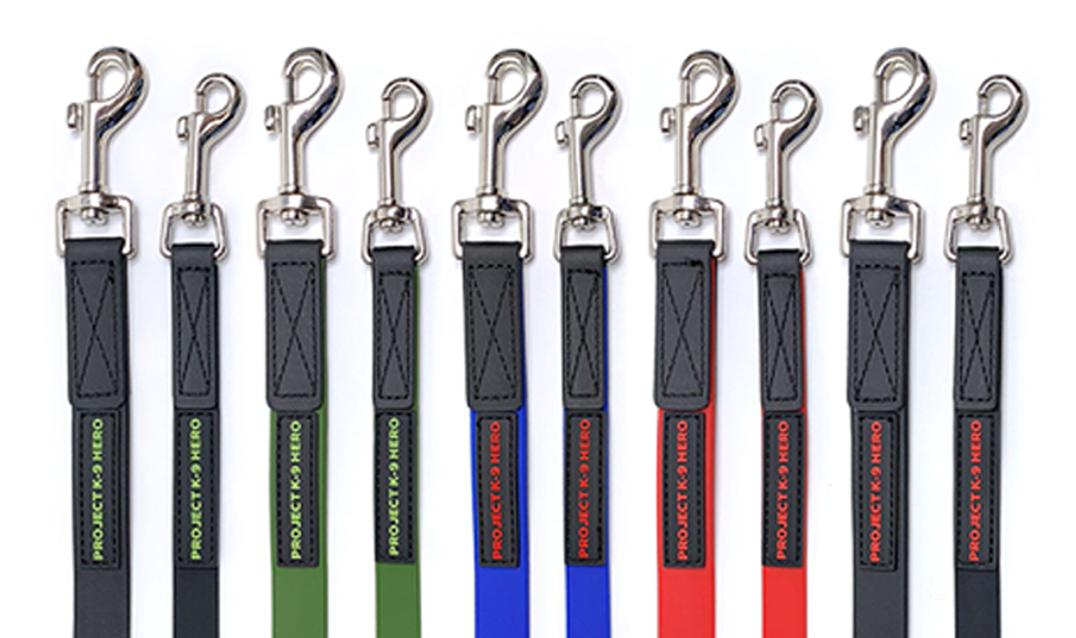 Buy a lead. Support K-9 Heroes.
For $28, we will send you a large "Project K-9 Hero Dog Lead." Choose from five different color combos. The lead features a comfort grip handle thanks to the foam lined interior. On the other end is a high quality gunmetal grey bolt snap for easy collar attachment. This lead will look great on your dog while showing support to protecting those who protected us. Also available in small.