Career Stats: MWD Uudensi was stationed at Langley from 2010 to 2017. He was born at Lackland and was in the puppy program. Uudensi was deployed to Iraq, Afghanistan, and UAE. Uudensi was once featured in a book called "War Dogs" with one of his previous handlers, SSgt Russ. Uudensi and SSgt Russ did outside the wire missions in Afghanistan. Uudensi's current handler had only been working with Uudensi for 9 months and was 
tasked to deploy when Uudensi was hurt. After being injured, the process was started for his retirement. Uudensi completed a mission for VP Biden with his handler and they won second place in detection at a K-9 competition at Andrews AFB during the Annual Police Week Competition. Throughout Uudensi's career, he has gone on many more missions and accomplished much more, but the rest of this information is unknown.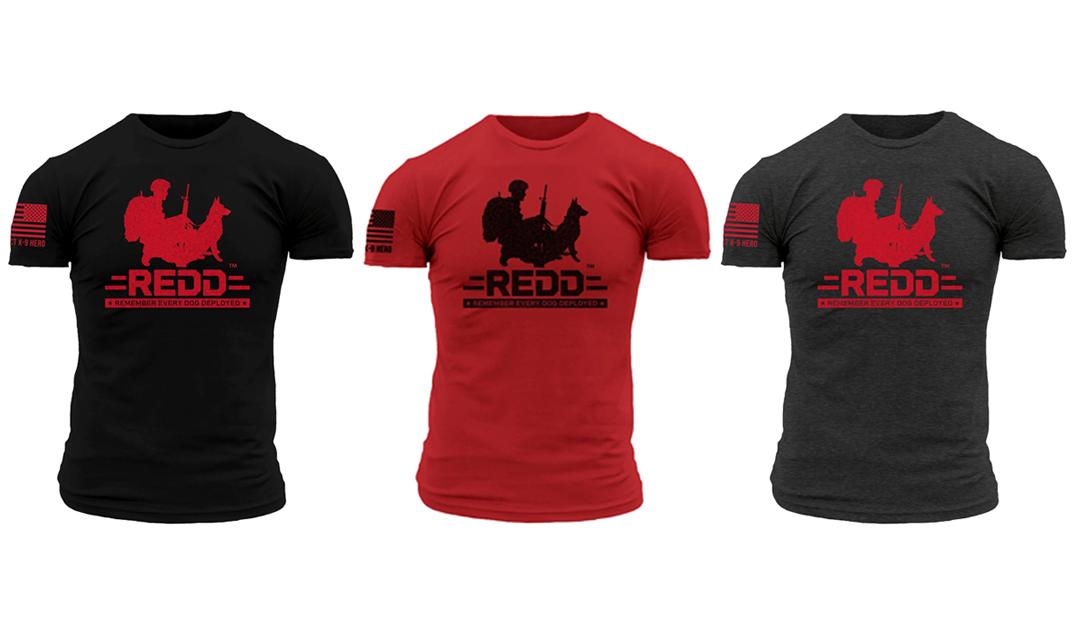 Buy a Shirt. Support K-9 Heroes.
For a $35 donation, we will send you a "REDD Logo T-Shirt" in Black, Charcoal, or Red. The unisex t-shirt features a crew neck with a lightweight jersey fabric. The mission of the REDD (Remember Every Dog Deployed) Line by Project K-9 Hero is to proudly support forward-deployed Military Working Dogs every Friday until they return home safely.