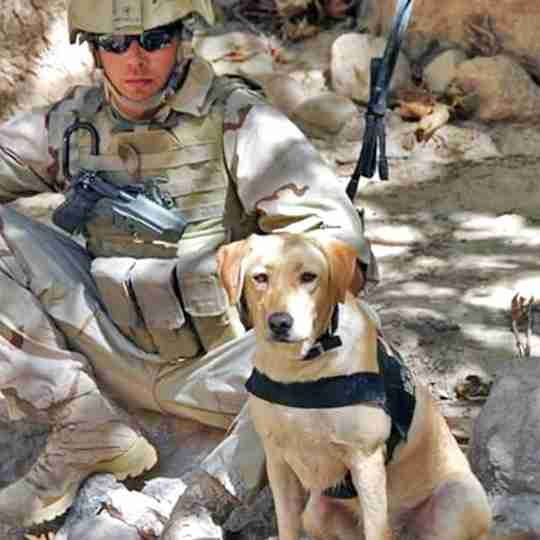 Name: SSD "Ttaylor"
Agency: U.S. Army (Engineer Canine Detachment)
Disciplines: Explosives Detection
Breed: Yellow Labrador Retriever
Date of Birth: March 12, 2006
Sex: Female
Formal Schooling and Certifications: U.S. Air Force Specialized Search Dog Course at Lackland Air Base, Texas; U.S. Army Combat Engineer Mine Detection Dog School Fort Leonard Wood, Missouri, ATF Home-made Explosives Imprinting Course, Yuma Arizona.
Career Stats: Specialized Search Dog Taylor served as an off-leash explosive detections canine for the U.S. Army Engineer Canine Detachment and loyally served during 2 deployments to Afghanistan. SSD Taylor was very efficient and productive there with over 70 combat finds. Those combat finds included enemy IED's, weapon caches, Home Made Explosives (HME) factories and land mines.
SSD Taylor was deployed on numerous missions to protect the President of the United States, the Democratic National Convention in Charlotte, and the Vice President in New Orleans. After all of her faithful service, SSD Taylor had to retire on June 1, 2016, due to old age. We at Project K-9 Hero are honored to have Taylor in our program and are committed to making sure she receives the health care that she needs in retirement after her faithful service to our country.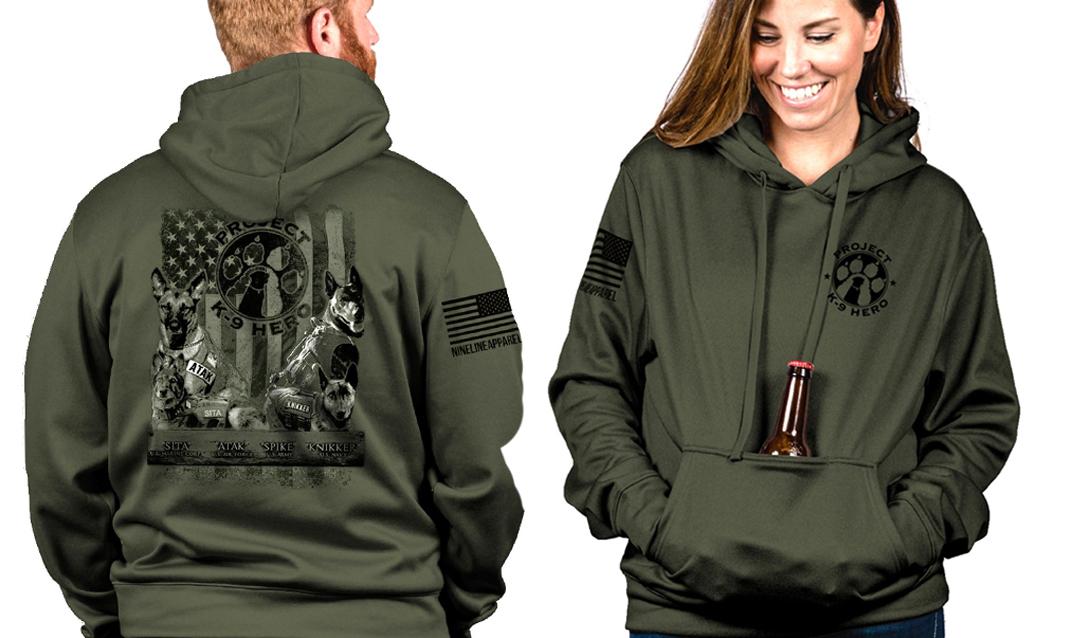 Stay warm and support K-9 Heroes.
For a $55 donation, we will send you a "Project K-9 Hero MWD Tailgater Hoodie" by Nine Line in OD Green. This hoodie will look great in your wardrobe while showing support for a cause protecting those retired K-9 Heroes that protected our communities. This 100% polyester athletic hoodie is built for any party or tailgate, with a built-in insulated beverage holder right in the pouch pocket!