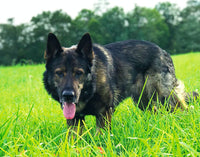 PROTECTING THOSE WHO PROTECTED US
We are so grateful for the service of our nation's retired Police K-9 and Military Working Dog Heroes that we want to honor them in retirement, and ensure the best quality of life for them, by providing assistance with medical costs, rehabilitation, adoption, food, and end-of-duty services. We rely on donors like you to fund our project, since there are no public funds for these police and military working dogs. Together we can honor our retired K-9 Heroes. 
Donate
K-9 HERO SPOTLIGHT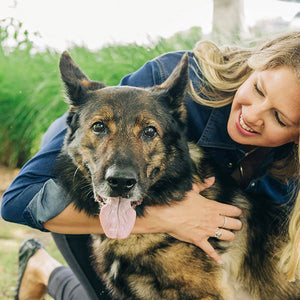 K-9 Axel
K-9 Axel served as a Tactical K-9 for the ATF Special Response Team where he conducted over 200 high-risk operations in his career all over the United States, leading to the apprehension or surrendering of countless violent
criminals.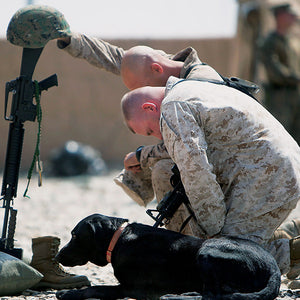 Sgt. Yeager
Sgt. Yeager served in the United States Marine Corps as an Improvised Explosive Detection Dog where he conducted over 100 combat patrols in Iraq and Afghanistan until he was critically wounded during an explosion that claimed the life of his handler.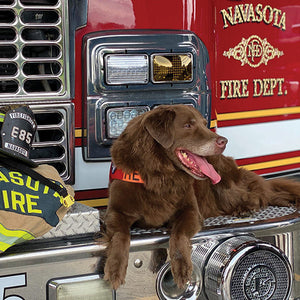 K-9 Remington
K-9 Remington served as a Human Remains Detection dog for the New Caney Fire Department and Navasota Fire Department, where he was deployed on 34 search and recovery cases with six confirmed finds of Human Remains and Human Decomposition Evidence.
Testimonials
They do an outstanding job showing donors where their donations are going, and they network with other likeminded organizations to achieve honorable goals.

C.D. Blackhorn
This is a great cause for those pups who have worked endless hours and no longer have help from their departments or the military to care for these aging cuties.

J.R. Ani
They do amazing work! I work in veterinary oncology and get the chance to witness their work first hand. Much appreciation for this group!

Tiffany Michelle Blackburn
This is a most worthwhile charity where you can be sure your donations will be used wisely, compassionately and honestly.

Susan Erskine