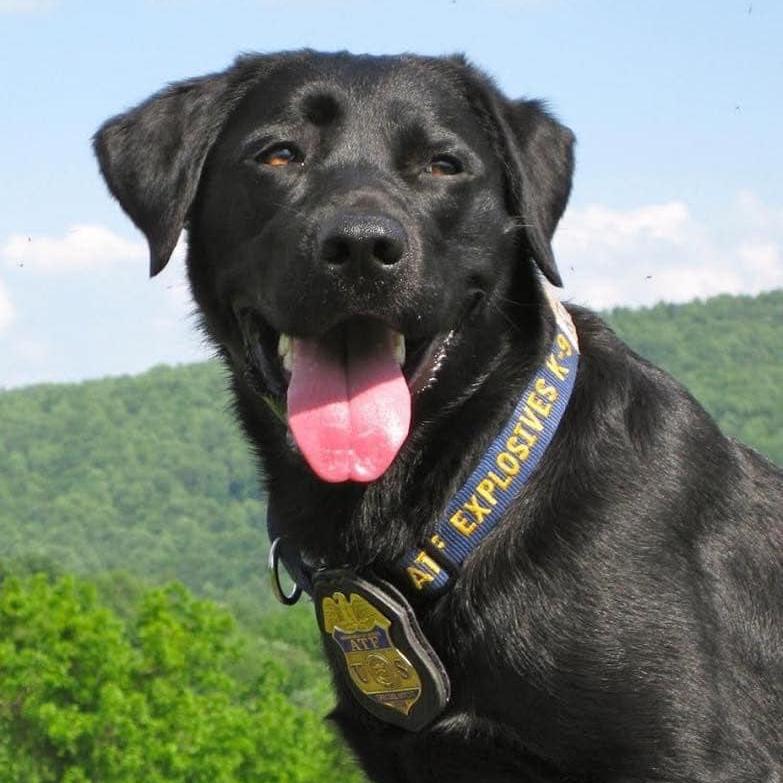 Name: K-9 "Ruthie"
Agency: Bureau of Alcohol, Tobacco, Firearms and Explosives (BATF); Canine Branch 
Discipline: Explosives Detection 
Breed: Labrador Retriever
Date of Birth: December 3, 2007
Sex: Female
Formal Schooling/Certifications: 16 week ATF Explosives Detection training in Front Royal, VA in April 2009; Annual ATF certification
Career Stats: Ruthie began training with ATF in April of 2009 and began her career in July 2009 in Las Vegas, NV. She spent her career based in Las Vegas from 2009-2015, but traveled nationwide protecting the public by performing sweeps of venues of large events, dignitary protective sweeps, bomb threat and evidentiary searches.
She worked with other Federal, State and Local law enforcement agencies throughout her career. She conducted hundreds of evidentiary searches, search warrants, venue and dignitary protective sweeps, resulting in the recovery of hundreds of firearms, thousands of rounds of ammunition, post blast and crime scene evidence. One of Ruthie's finds/recovery was in 2013 during a homicide investigation in Texas where she found a spent .22 shell casing in a large suburban park. 
The recovery was a crucial piece of evidence that resulted in the shooter receiving a sentence of 47 years in prison. She often assisted the The US Secret Service for protective sweeps of areas for the protection of US dignitaries such as Presidents Bush, Clinton, and Obama, presidential candidates Hillary Clinton and Donald Trump, as well as US Senators and Foreign dignitaries.
She searched venues for the PGA US Open, PGA PebbleBeach, NASCAR, MLB, NFL, Marathons, World 7's Rugby, NFR, PBR and others. She has received awards from the FBI,United States Secret Service, the US Marshal Service and a local State law enforcement task force (ARMOR). Ruthie now spends her retirement days lounging around the house, and swimming in the pool with the other dogs in the house. She will be 12 years old in December but doesn't act her age as she is still active and loves to search and greet people.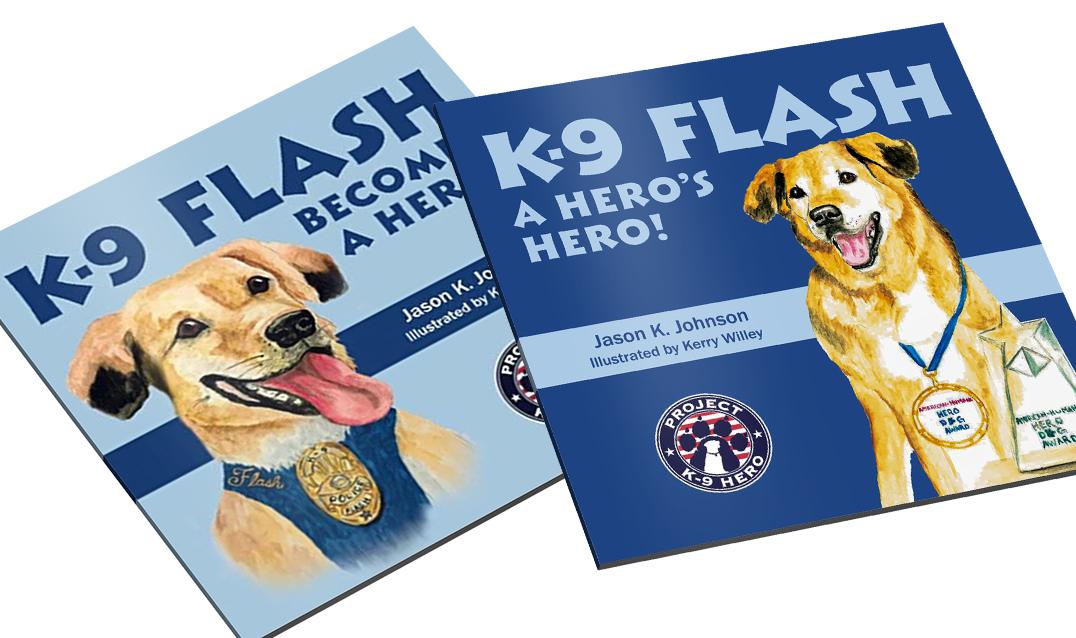 Read to kids about K-9 Heroes.
For a $20 donation, you can get a copy of "K-9 Flash Becomes A Hero!" or "K-9 Flash A Hero's Hero!" These illustrated true stories of how one abandoned puppy rose from the streets to become the inspiration for a foundation to provide care for retired police and military K-9s are sure to become beloved favorites for the little animal lovers in your life.