Career Stats: MWD Ddiaz was born into the puppy program at Lackland Air Force Base to serve our country as a U.S. Marine. He was named after Staff Sergeant Christoper Diaz, a heroic USMC Handler who was Killed in Action in Afghanistan, on September 28th, 2011, while trying to aid a fallen Marine. Chris's MWD Dino, was not injured in the incident, and later was retired to Chris's parents, Sal and Sandy Diaz, of El Paso, TX. We were honored to care for Dino in retirement and now even more honored to care for Ddiaz, his namesake, now that his service is complete.
Ddiaz was a Dual-Purpose Patrol/Explosives Detection MWD that protected the President of the United States on multiple U.S. Secret Service missions around the nation. He has been adopted by USMC Veterans Albert Johnson and Kate Stanford, who were both prior MWD Handlers for the Marine Corps. They both have personal connections with Chris, his Gold Star Family, and previously adopted MWD CCann, who was named after fallen USMC Sgt. Adam Cann. MWD CCann was also a recipient and member of PK9HERO.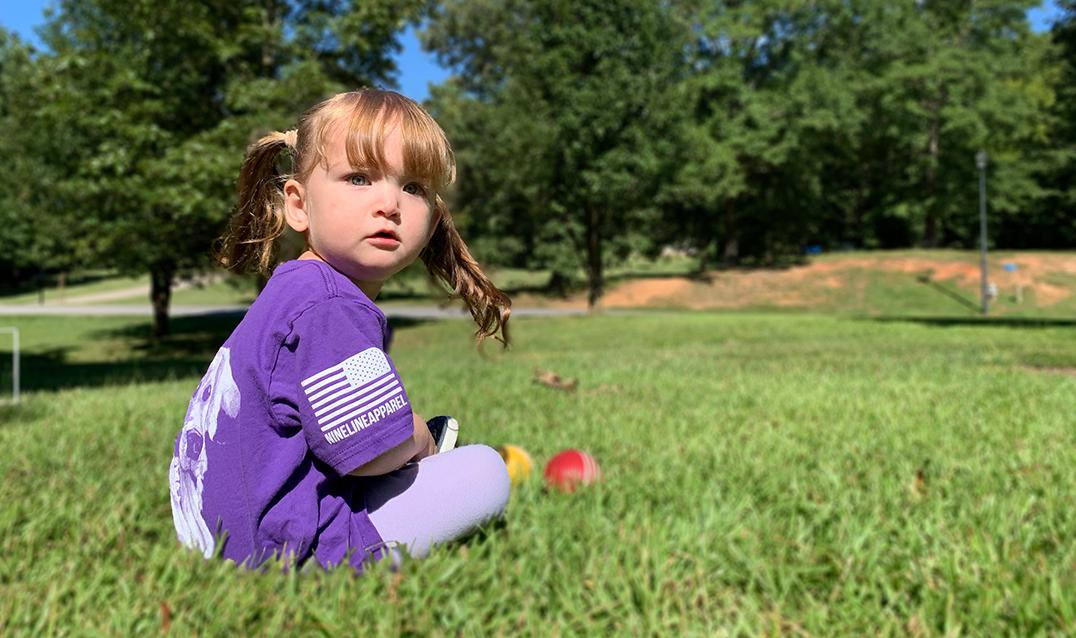 Buy an adorable shirt. Support K-9 Heroes.
For a $30 donation, we will send you a "Project K-9 Hero K-9 Flash Youth T-Shirt" by Nine Line Apparel in Navy Blue, Purple, Kelly Green, or Berry (Berry sizes are a little girl fit). This t-shirt features a crew neck with a lightweight jersey fabric. Your child will look adorable in this shirt and will be supporting a cause whose purpose is to ensure the best quality of life for our nation's retired Military Working Dogs and Police K-9 Heroes.